RimWorld, the sci-fi colony building sim that will suck away days and nights of your time has officially left Early Access today.
Inspired by the likes of Dwarf Fortress and Firefly, with a style much like Prison Architect it makes it all a lot simpler to understand with the simple presentation. It's not a simple game though, far from it. It's easy enough to get into and thanks to that I've found myself completely engrossed in it many times.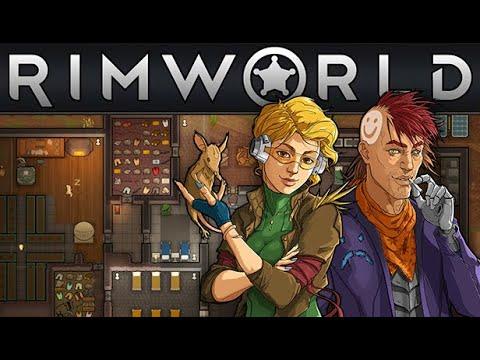 It's absolutely full of features like:
Manage colonists' moods, needs, wounds, and illnesses.
Build colonies in the forest, desert, jungle, tundra, and more.
Watch colonists develop and break relationships with family members, lovers, and spouses.
Replace wounded limbs and organs with prosthetics, bionics, or biological parts harvested from others.
Fight pirates, tribes, mad animals, giant insects and ancient killing machines.
Craft structures, weapons, and apparel from metal, wood, stone, cloth, and futuristic materials.
Tame and train cute pets, productive farm animals, and deadly attack beasts.
Trade with passing ships and caravans.
There's loads more to it, that really is the tip of the iceberg. What makes the game truly interesting is how you can adjust the experience to your liking, with the use of the different AI Storytellers. Some will throw events at you like candy constantly testing you, while others will provide a more relaxing experience for those who just want to build more. It does a great balancing act for those who like to play it differently.
For those interested, it has a vibrant modding community with a Steam Workshop full of thousands of them. There's mods to change simple things, some will add big gameplay elements and there's entire scenarios available too.
Our livestreamer Sin has covered it a few times on our Twitch Channel, no doubt she will do so again soon for those who like to get involved in the fun (or to simply watch her colony rise and fall).
Absolutely recommended, while there's others that might do similar things there's nothing else really like it right now. You can grab it from Humble Store and Steam.
Some you may have missed, popular articles from the last month: