It's been a good few months since I last looked at the Early Access strategic zombie survival rogue-lite called Deadly Days. During this time, it's changed a lot. Note: My own copy was personally purchased.
Sometime in the future, the fast food chain MKing put some secret addictive additives to their meat. Tasty, sure, but it had a rather devastating affect on the population. It practically shut down the brains of people who ate it and so the apocalypse began.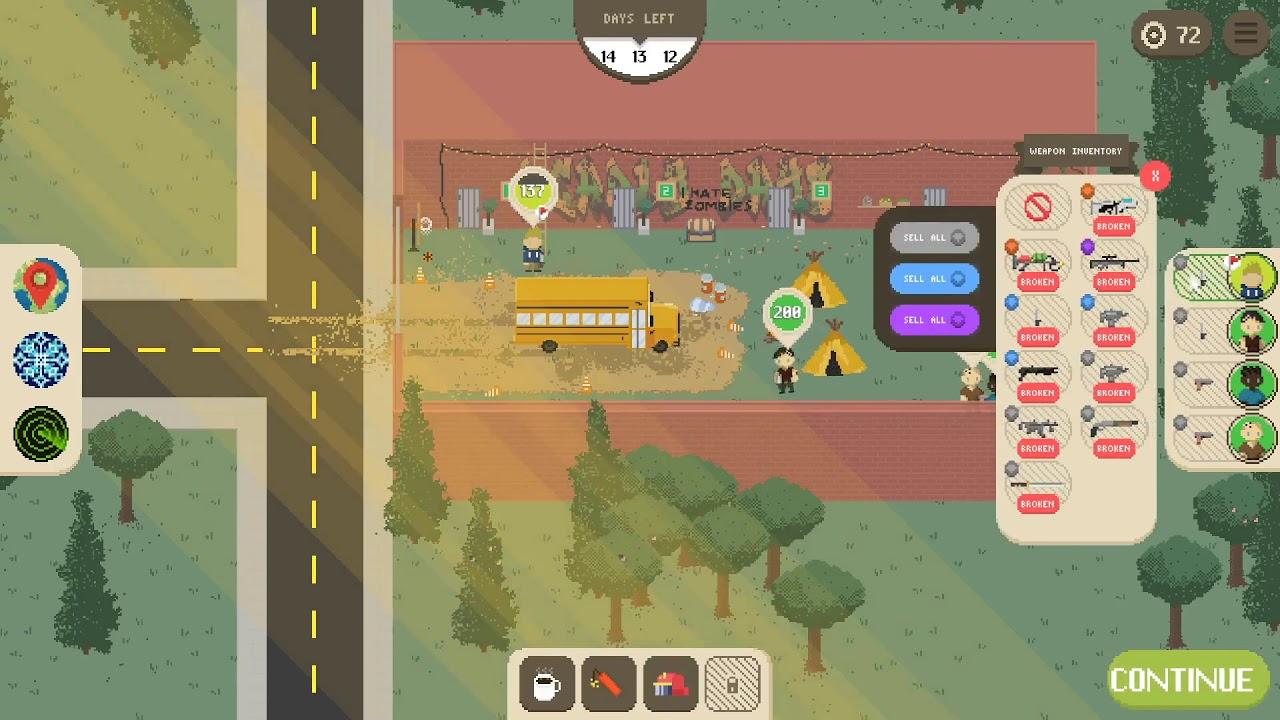 In the original Early Access release, it didn't feel like it had any sort of flow or purpose to it. That all changed with a major revamp they did recently. You now have meta progression, there's a home base where you pick missions and the exploration has expanded quite a lot. Honestly, it's a completely different game and much improved over what I tested before. They're definitely taking it in a more interesting direction now.
Features
Powerful special abilities that can dramatically change the outcome of a battle
Currently more than 30 crazy items that make each game unique, including toothpaste.
Three different specializations where you can unlock new abilities, items and weapon types
Currently over 20 weapon types with randomly generated modifications
More than 20 survivor skins to discover
More than 10 different types of zombies that only want one thing: Brains.
Additionally three unique bosses to defeat
Procedurally generated cities and missions
Lovingly designed pixel artstyle
Key Giveaway
As they're looking for more testers to give feedback on both gameplay features and any bugs, they've supplied us with six keys to give away. If you wish to win a copy, simply make it clear in your comments and late tomorrow I will hand them out at random.
If you don't want to wait for a key, you can find it on Steam right now.
Some you may have missed, popular articles from the last month: