Vendetta Online, the MMO from Guild Software Inc that has supported Linux for a long time is going to add Vulkan support alongside some other fun sounding advancements.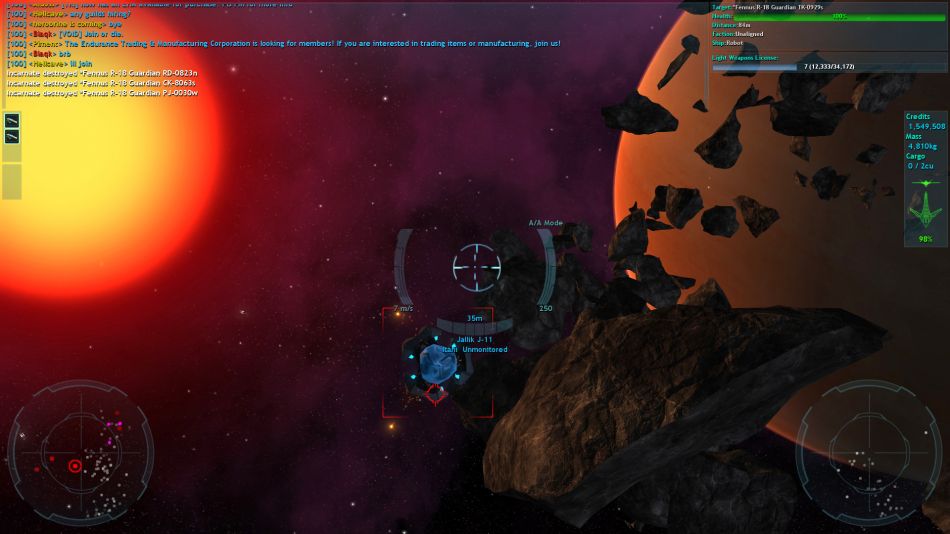 They're planning to launch a major expansion next year and so to make the game look as good as possible, they're making various enhancements to their game engine.
For Vulkan support, they've already had it working since early 2018 and it recently became optional for Windows players. As they make improvements, it will be rolled out for Linux too. They will still support OpenGL, for now, until some time in future when all development is going into the Vulkan renderer.
They also spoke about utilising multiple cores, while they said their game engine has been "strongly multi-threaded for many years" their new advancements in this according to them has the game running "about twice as fast, on some hardware" and that's not counting Vulkan either which will hopefully improve it even further.
Outside of the technology behind the game, they're also aiming for a "higher graphical fidelity" (nicer graphics) than what is seen in the game right now.
See more in their newsletter. Head to the official site to check out the game itself.
Hat tip to AngryPenguin.
Some you may have missed, popular articles from the last month: