For those who love the idea of playing with drones, Liftoff is an interesting drone sim that's available on Linux. Liftoff: FPV Drone Racing launched back in September, with it seeing Linux support at release.
Note: Copy provided by the developer to our Steam Curator.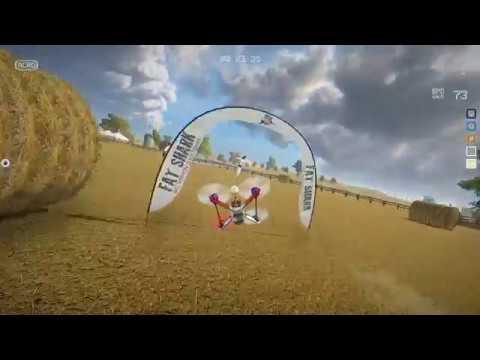 More about it:
Liftoff is the gateway to the quadcopter racing scene, a platform both for pilots with real-life experience and for gamers who are still unfamiliar with the new sport. Veterans can explore new environments or race one another, while newcomers can hone their flying skills before taking to the field.

We want to open up the FPV racing experience to everyone. Liftoff is a game for everyone, from FPV racing veterans to gamers who want take their first digital steps in the drone racing scene.

Liftoff features realistic drone physics, recommended by top drone pilots in the world. Flying a drone in the game feels so real, you'll forget it isn't.
It worked quite nicely with both the Steam Controller and the Logitech F310. Not that I'm any good at it, I will openly admit this might be the game where I could easily be the worst player in the world. However, the developer does make it clear in the first tutorial video (full tutorial video list can be found here) that it's not something people grasp easily and does require some perseverance.
I love what they did with the tutorial section, giving you a video in the Steam Overlay with a track to test out what it's showing—pretty slick way to do it. Didn't help me at all though, I find drones far too tricky to control. I spent most of my time smashing into the floor or flying way away from the track in any races I tried. I can certainly see the appeal though, it's vastly different to other sims and racing games and I actually enjoyed it.
So if drone racing might be your thing, it could be worth checking out. Find it on Steam.
Some you may have missed, popular articles from the last month: