Arriving in Early Access just recently is Odd Realm, a 2D simulation game that has you take care of a group of settlers to explore, build and survive.
A pretty apt name Odd Realm, as it's a bit of an odd one. It mixes in features found in games like Dwarf Fortress, Rimworld and Rise to Ruins to create something that still feels rather unique.
Note: Key provided by the developer.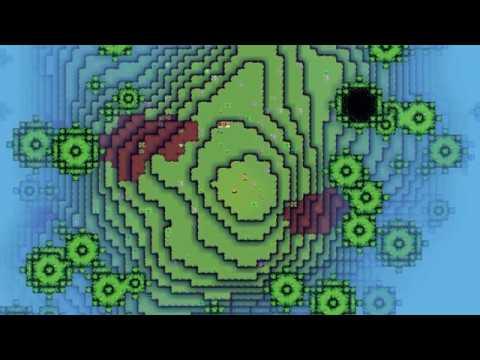 One thing I do especially like about Odd Realm is the atmosphere it gives off, it's been a rather relaxing experience learning it for the most part as it gently eases you into the various gameplay mechanics. I do like the scripted style to it too, the way your people talk and tell you what's going on, the tutorial in the early game with the handy tips were quite good too.
Features:
4 procedurally generated biomes (Desert, Taiga, Voidland, and Tropical)
24+ Creatures
100+ items, weapons, and gear
100+ buildable blueprints for props, blocks, plants, trees, and platforms
9+ Settler professions
Unique scenarios and encounters based on player decisions
One part that does take some getting used to is the layers feature, being a 2D pixel-art game while allowing you to scroll through different layers of the world from the ground to the sky. I did find the building elements a little tricky with this, often being on the wrong layer, so I would end up with walls to a building in the air for example.
It even worked perfectly on my older Intel laptop, so for those without a powerful gaming computer it could be apretty good choice for you too.
It's still quite early-on for the game, so I will keep coming back to it with each major release like I do for other games, to talk about how it evolves during development. The developer said they aim to remain in Early Access for 6-12 months, with plenty still to add in like other playable races.
Seems like a very sweet game, can't wait to see more of it. Find Odd Realm on Steam and itch.io.
Some you may have missed, popular articles from the last month: