This is a very curious one, Paradox Interactive have just announced that they've acquired Prison Architect from Introversion Software.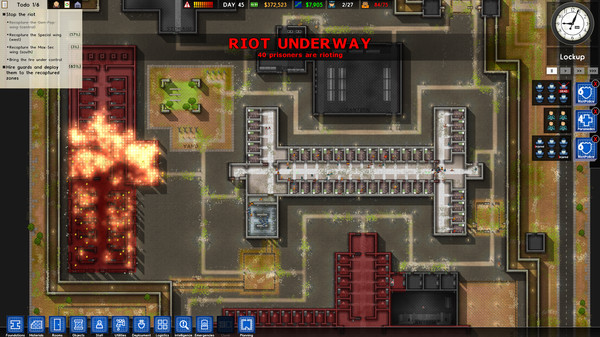 This isn't the usual thing here that we've seen before as Paradox aren't taking over Introversion Software, it's very specific to the Prison Architect game. As they said in their press release:
Paradox will take ownership of Prison Architect on all current and any future platforms, including Windows, MacOS, and Linux PCs, and Switch, Xbox and PlayStation consoles, in addition to their ongoing publishing of Prison Architect: Mobile on iOS and Android tablets. This acquisition also allows Paradox to continue development of Prison Architect going forward, and to explore opportunities with the wider "Architect" IP in the future.
From that same release, Introversion's co-founder Mark Morris said he felt they had taken it as far as they could and that they're "eager to see where a team like Paradox can take it next". This also gives Introversion room to breathe life into their next project (and no doubt plenty of money to help too…).
I'm a big fan of the game myself, I've sunk many great hours into it and having it in the hands of Paradox who've supported Linux very well over the years is a good fit I think. Paradox support their titles for many years after release, far longer than a lot of others do and that makes me happy about the future of Prison Architect.
You can find Prison Architect on Humble Store, GOG and Steam.
It will likely show up on Paradox's own store sometime soon, perhaps this is another step towards a larger push for their own store? They do already have their own launcher, which supports Linux. It wouldn't surprise me if we saw them acquire more across this year.
Some you may have missed, popular articles from the last month: