It's no secret that I love everything about outer space, I call myself a space nerd quite often and Sunless Skies feels like it was made for me. Note: My copy was provided by GOG.
Sure, it's not exactly futuristic warp-speed science, but instead taking place in a retro-future where you literally blast through space inside a steam-powered locomotive. As outrageous as that sounds, it's actually quite brilliant.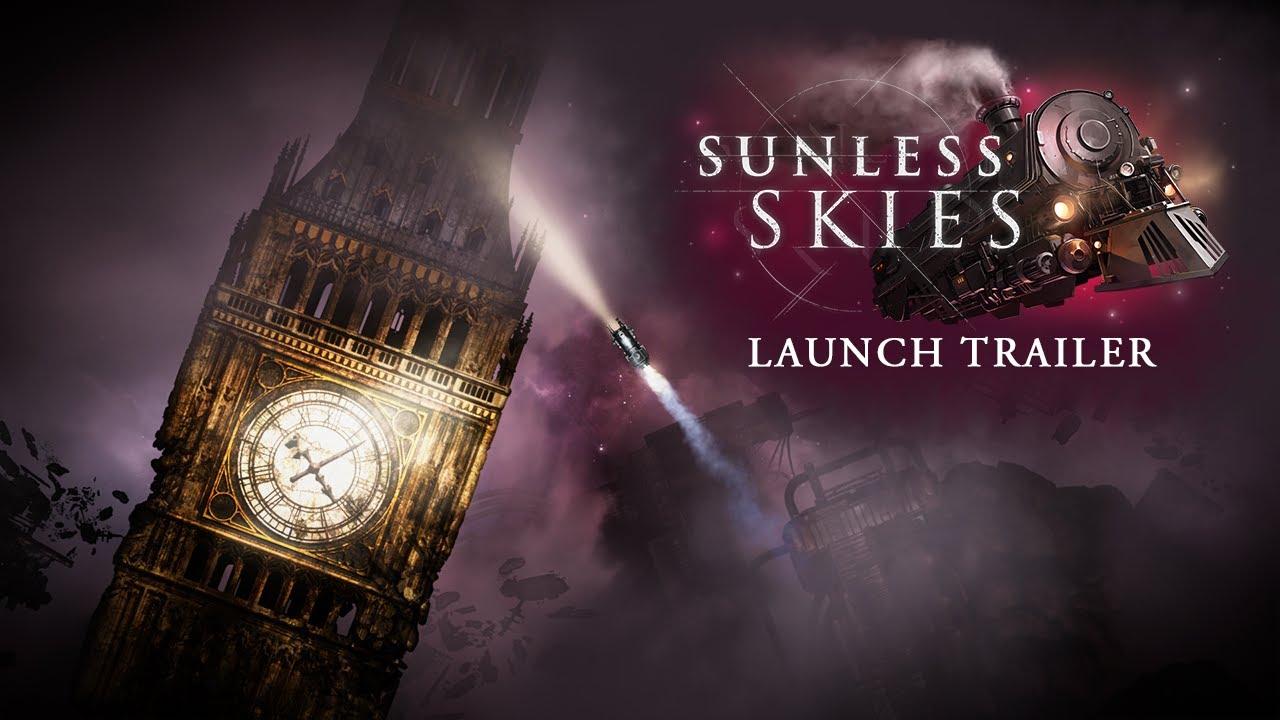 Features:
Multiple, intertwining stories with a depth and richness unlike anything else in games, inspired by CS Lewis, Jules Verne, Lovecraft and HG Wells
Lush, hand-drawn 2d art to match
Four giant regions to explore: celestial wilderness, impossible industrial empire, pagan midnight expanse, and the mysterious Blue Kingdom.
A choice of play styles: build a lineage of captains as each dies, or reload your most recent captain and continue
Key remapping and full controller support
Since I've been playing the game from GOG, I honestly couldn't tell you how long I spent in it. I lost a good few nights to it and it's likely going to stay in my top 10 releases this year. For the narrative and the way it pulls you in, it's going to be tough to beat it.
While Sunless Skies is at times quite the masterpiece of engaging story-telling, it's also remarkably beautiful in so many ways a lot of it is hard describe as a lot of events truly depend on you being in the moment. The gorgeous backdrops and environment art really bring out the incredibly moody atmosphere.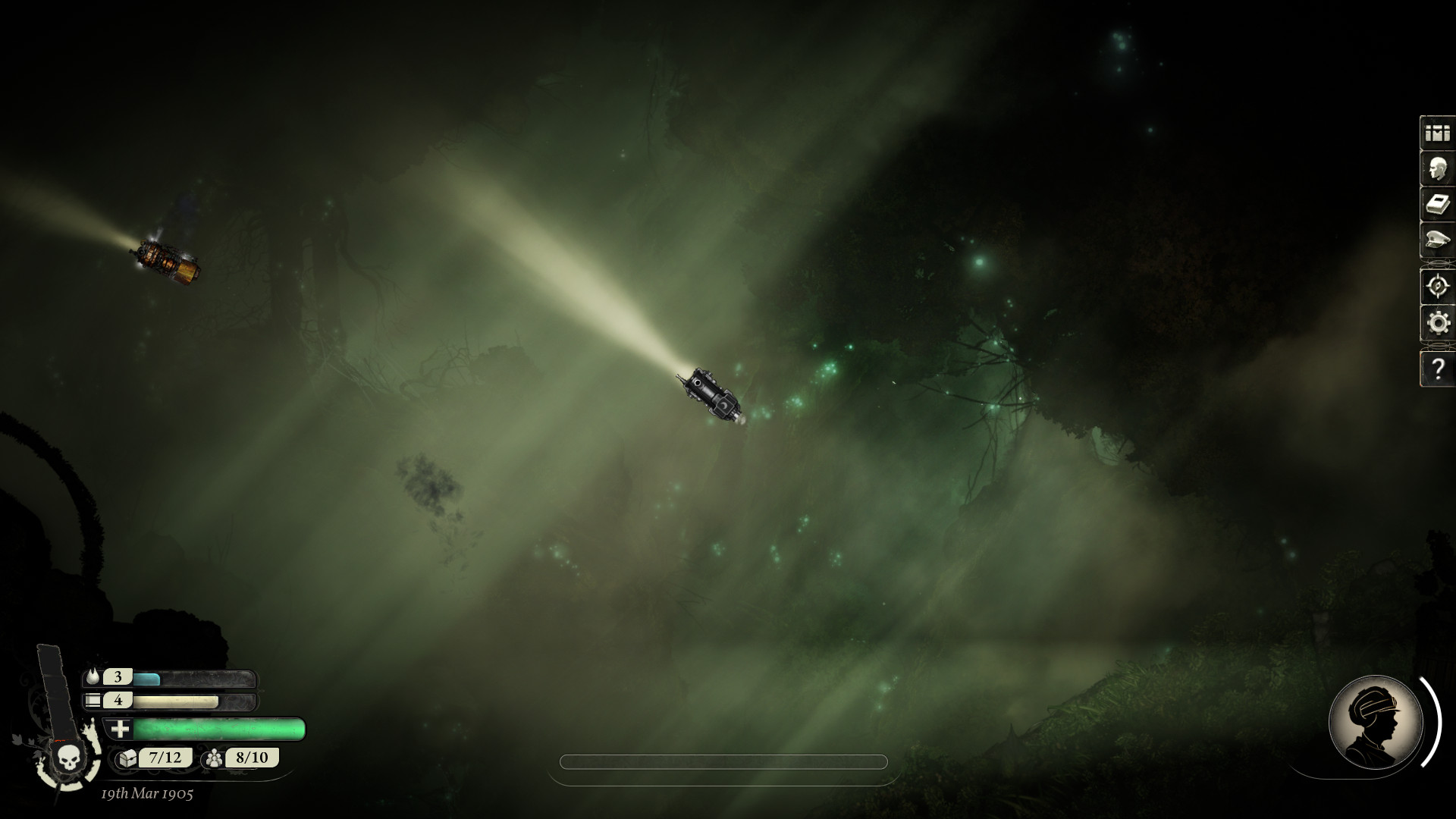 It's such a strange and endearing mix of genres blended together with some dark spices, as it throws together elements of an RPG with a text adventure while also being a top-down exploration and combat game. Surprisingly, I actually found the combat very exciting despite it not really being a big focus of the game especially with the control mechanics. Being able to power towards an enemy, quickly dodge in a direction with a blast of steam and unleash the fury of my cannons into the side of an enemy locomotive is incredibly satisfying.
Truthfully, my first proper attempt lasted all of about an hour as I found myself in the middle of some kind of bandit nest. After taking down some strange space creature, I felt like I could take on the universe. Three enemy locomotives circling me later and I was drifting in space and so Captain Liam met his first end and a lesson was well learned.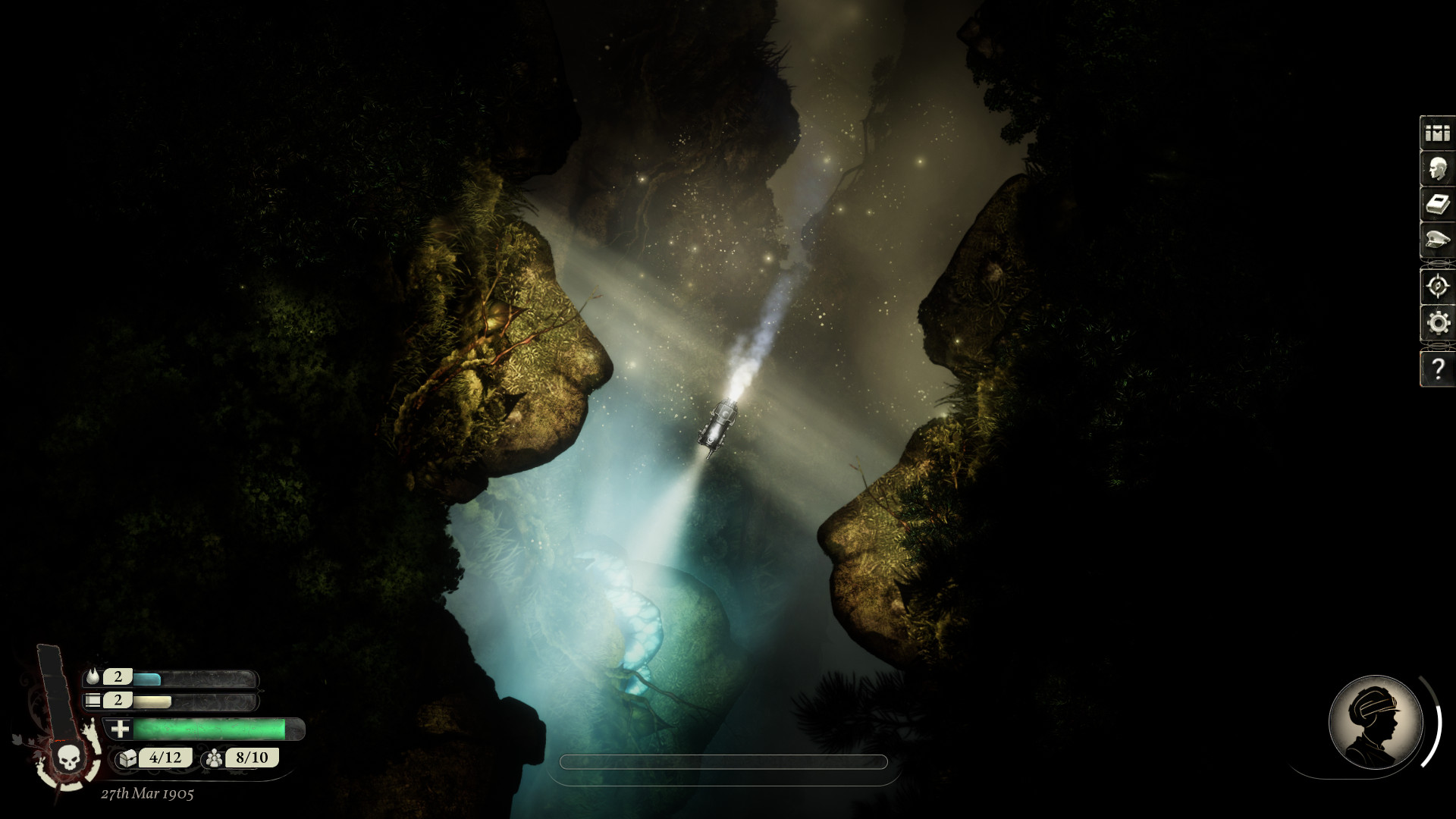 For those who played it previously, today's update does include a whole bunch of new content including The Blue Kingdom, a whole new region to explore. Additionally, there's new tutorial tips, adjustable difficulty settings, new officers and so on. A pretty big update!
Do note, that it's a Unity game and on NVIDIA it has graphical issues. To overcome these issues, set this as a launch option for the game:
-force-glcore42 -force-clamped
That makes it run rather nicely. It's a well-known Unity bug, fixed in later versions.
Due to the design of the game and how a lot of it is is played out in various menus, picking options and making decisions it's still quite a slow game and obviously very similar to Sunless Seas. However, I found it way more accessible overall and a worthy successor.
Just don't look out of your window for too long, I hear it turns people insane as they stare into the abyss of the unknown. Oh and cruise control, it will save your fingers a lot of effort while exploring.
A minor note about performance: I did see noticeable stutter each time I visited a new area, it's not too distracting but other than that it's really smooth in all other parts of the game.
You can find Sunless Skies on GOG, Humble Store and Steam.
Some you may have missed, popular articles from the last month: