If, like me, you grew tired of many survival games doing a lot of the same thing you will want to take a look at Volcanoids.
Note: Key provided by the developer.
Unlike most other survival games, you're not just chopping down trees, building a house and repeating. Volcanoids is a rather dynamic game, one where your base of operations is a rather large moving drill you command. That alone, makes it feel vastly different. A base that is both your home, your production line and your transportation all in one!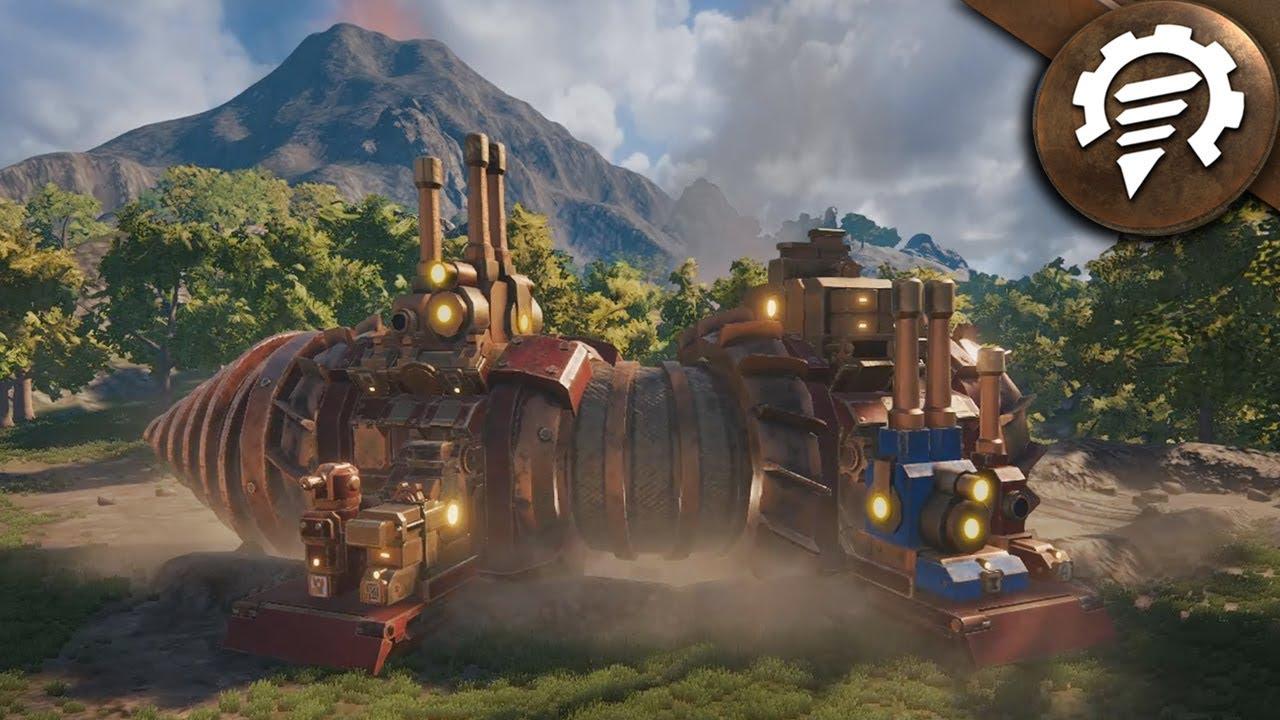 While the initial tutorial is a little uh, flat, the games very quickly opens up into something quite exciting as it doesn't take you long to get command of your very own Drillship.
As for performance, for the most part it's actually pretty good! However, when a volcano eruption happens the performance completely dives. Acceptable for now, since it's still heavily in development but I do hope they solve that quite quickly. The "TAA" antialiasing method also makes things terribly blurry, but other AA modes (FXAA, SMAA) are fine in it.
Currently, it's single-player only but they have a firm plan to add in co-op and PvP modes as well. Given the setting and the game mechanics, that's going to be incredibly exciting. Hey, wanna come over my place? Sure, let me just burrow deep into the ground and pop up behind you.
They're also planning new weapons, a better eruption effect, special load-out suits, a new research system and so on. You get the idea, it's going to change and evolve while it's in Early Access.
For me personally, it's a game that has captured my interest and I absolutely plan to play a lot more of it.
You can find it on Steam for £15.49/$19.99/€16.79.
Some you may have missed, popular articles from the last month: