Hypnospace Outlaw is both ridiculous and brilliant, a game that simulates the '90s internet in a rather disturbing way and it's out now with Linux support.
Note: Key provided by GOG.
Originally crowdfunded on Kickstarter, from some of the minds that made Dropsy, it gathered a reasonable sum of $35,994 back in 2016. I remember seeing one of the earlier trailers for Hypnospace Outlaw and being so completely bemused by it.
Thankfully it's not just a weird, it's actually pretty good. You are a Hypnospace Enforcer, basically you're the internet police, the job I'm sure you've always wanted!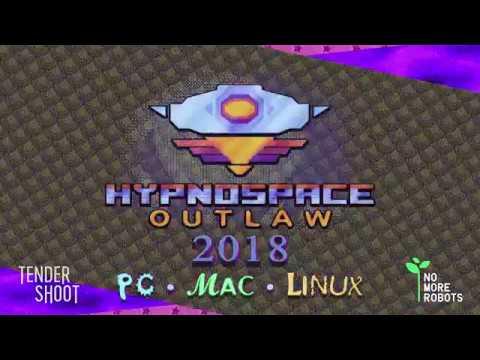 While playing it, Hypnospace Outlaw brought up some interesting memories of my early years messing with computers. The attention to detail is quite alarming, they really went to great lengths to simulate so much of the early internet it's crazy. From terrible mouse effects to the wild website designs and under construction images, it has it all.
I will openly admit the game made me feel a little guilty! As I flagged images for "Content Infringement" and sent them off to HQ to have them rip the images away leaving an old school broken image placeholder, people certainly were upset with me for doing it.
The official bit included at no extra charge:
As part of your job as a Hypnospace Enforcer, you'll be watching out for copyright infringement, internet bullying and more, with reports and rewards coming direct from the Hypnospace Patrol Department to your inbox. In your spare time, you can customize your HypnOS desktop however you see fit, with a variety of downloads, wallpapers, screen savers and helper bots to keep you company.

Crawl through Cyberspace: Scour the darkest corners of the Web for scumbag users who violate Hypnospace law!
Dangers and delights: Download groovy GIFS and MIDI files, but watch out for adware, toolbars and hackers!
Treasure hunting: Do your job to earn Hypnocoins, or ignore your inbox and go hunting for hidden pages, downloads and secrets!
Relive your childhood: Equip obnoxious screensavers and skins for your desktop, and wiggle your mouse pointer around to make pages load faster!
Completely bizarre, weirdly nostalgic, slightly confusing and yet also highly engrossing. A point and click adventure sim like nothing else that's for sure! You can find it on GOG, itch.io and Steam.
Some you may have missed, popular articles from the last month: