Rip and tear! Something like that anyway. Jupiter Hell continues advancing towards Early Access, with a new beta build out that I took for a spin.
Jupiter Hell, for those not following is being developed by ChaosForge and it serves as the spiritual successor to DRL (originally called DoomRL before legal issues). Following a successful Kickstarter campaign, it's seen regular updates for backers. I personally backed it, although the developer also decided to give me access earlier.
The latest update includes a change to weapon slots, no longer being specialised to certain weapon types so you can now carry whatever you want which makes it less tedious. There's also improved level generation; medals to earn which are hard to get; more statistics like tracking your time (hello speed-running); advanced versions of the double shotgun, auto shotgun, revolver and hunter rifle; rockets are more common and so on. What's interesting, is that the next major version will include a new area, a new faction, a rewritten AI and possibly more so it's sounding very exciting.
Some fresh gameplay from a recent run of Jupiter Hell 0.6.0, recorded on Ubuntu 19.04: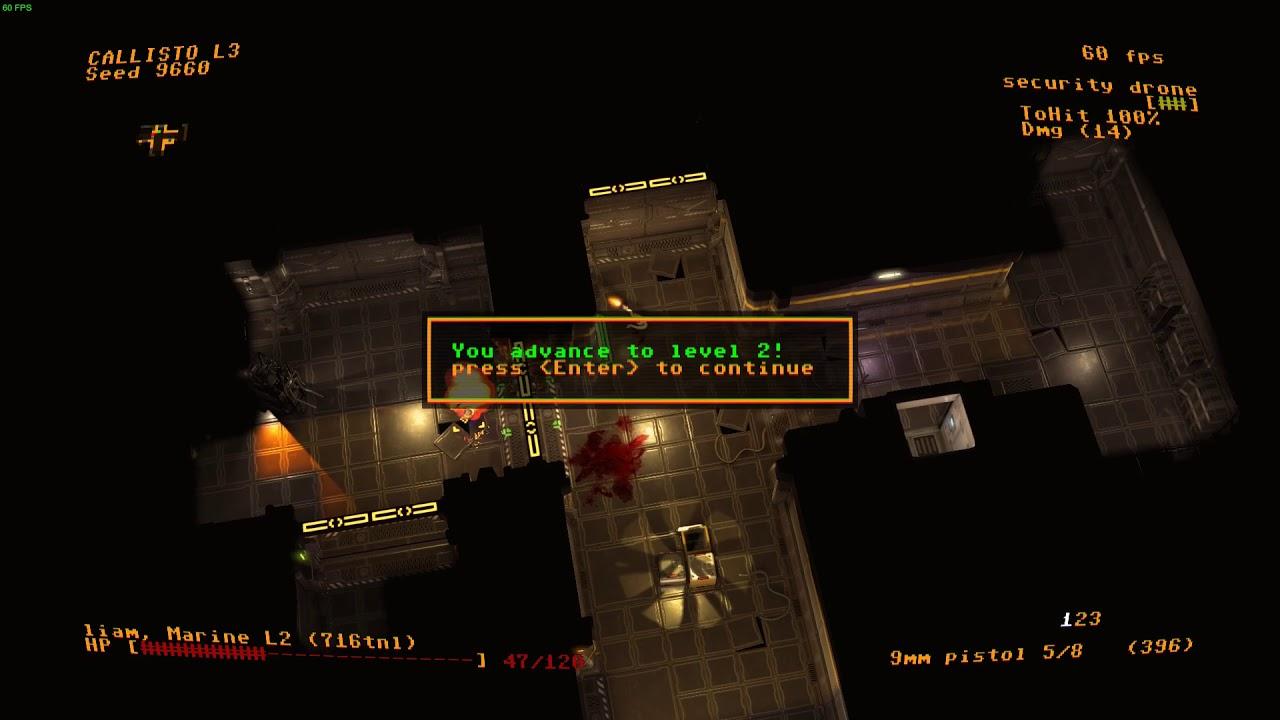 Taking that gameplay video took quite some time thanks to multiple unfortunate early deaths at the end of a shotgun or some kind of freaky demon. The death at the end of the video was completely my fault of course, not paying enough attention to how many enemies there were and getting far too close due to that.
What I take away from my recent time spent, is that it really is coming together nicely. I'm seriously impressed by the atmosphere in Jupiter Hell, which is surprisingly thick and scary for a turn-based game which isn't really an easy task since you have a lot of breathing room but they've managed to do it well. It already feels a lot more polished than a lot of fully finished games I've played recently, their attention to the small details is impressive. The visuals as well are very impressive, with some great lighting and the explosions are awesome when you aim at some explosive barrels to take down a group of enemies. Lots to appreciate here, I look forward to the full version for sure.
Features it will offer:
Classic roguelike features of turn-based, grid-based gameplay, procedural levels and permadeath.
Modern look and feel, with 3D graphics, streamlined user interface, metal soundtrack and professional voice acting from Mark Meer (aka Commander Shepard of Mass Effect).
Varied and engaging procedural environments, with a focus on tactical interactions.
Purpose-built engine with adaptive animation speed to let players play as fast or slow as they like.
Varied enemies and challenging boss fights.
Tree-based character progression system.
Loot and weapons inspired by classic 90s shooters.
Advanced difficulty modes to provide the right level of challenge for even the most extreme players.
It's eventually going to add in Vulkan support but it seems that got pushed back, as it hasn't been mentioned with the last few updates. It already performs really well though and it does look good.
You can wishlist and follow it on Steam, for the Early Access release in June or pick it up now on itch.io. The itch price is higher than it would be normally, to keep it in line with what people pledged on Kickstarter.
Some you may have missed, popular articles from the last month: