Moonlighter from developer Digital Sun and publisher 11 bit studios seems to be doing well, as they've managed to sell over 500K copies. To keep it going, a new DLC named Between Dimensions has been announced.
Five hundred thousand sounds like quite a lot but taking into account the game is available on PC (Linux, Mac and Windows), Xbox One, PlayStation 4 and Nintendo Switch it puts things into perspective a little. They're not a tiny developer either, employing over twenty people.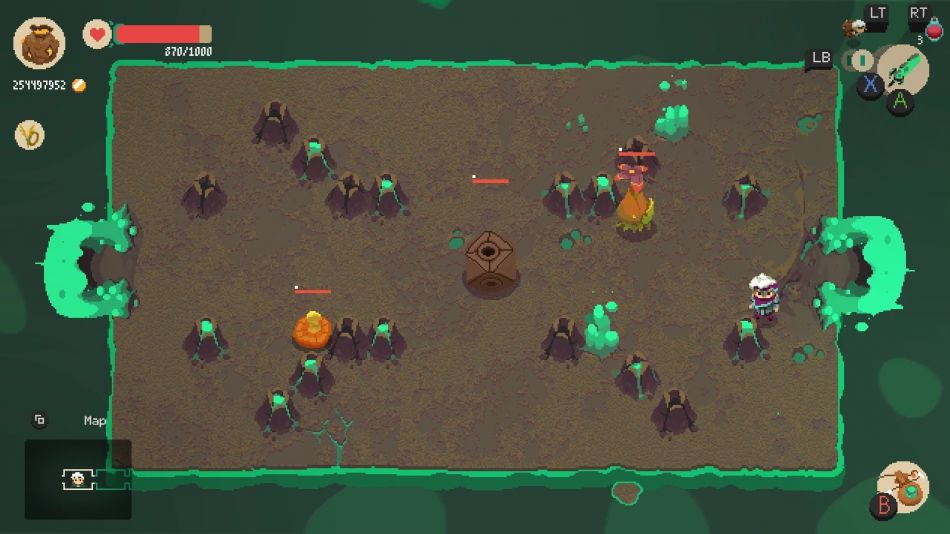 The Between Dimensions DLC is going to release sometime this Summer and from the press details sent, the DLC will contain:
New Monsters - Expand the main experience by filling current dungeons with new creatures.
The Interdimensional Dungeon - An all-new dungeon swarming with powerful new mini-bosses.
New Gear - Adventurers can pick up a plethora of new weapons, armors, shop items, and rings.
Trick Weapons - Never before seen Trick Weapons will grant players special powers, but they might come with a price! Twisting Moonlighter's mechanics in new and inventive ways, these new weapons will punish your enemies, but might just be a little err... tricky at the same time.
And more!
If you do decide to pick up a copy it's good fun, but it's worth mentioning again that the Linux version does have input issues if you're using keyboard and not a gamepad. It's an old Unity game engine bug, once that messes up keyboard input and acts like you're tapping a key instead of holding it down. There's a pretty simple workaround for that here.
Find it on the Humble Store, GOG and Steam.
Some you may have missed, popular articles from the last month: