WHAT THE GOLF? was originally funded on Fig with a Steam release, however hidden behind a backer-only update on Fig they've announced it's going to Epic's store first. This is a reoccurring theme now, one I'm starting to grow tired of.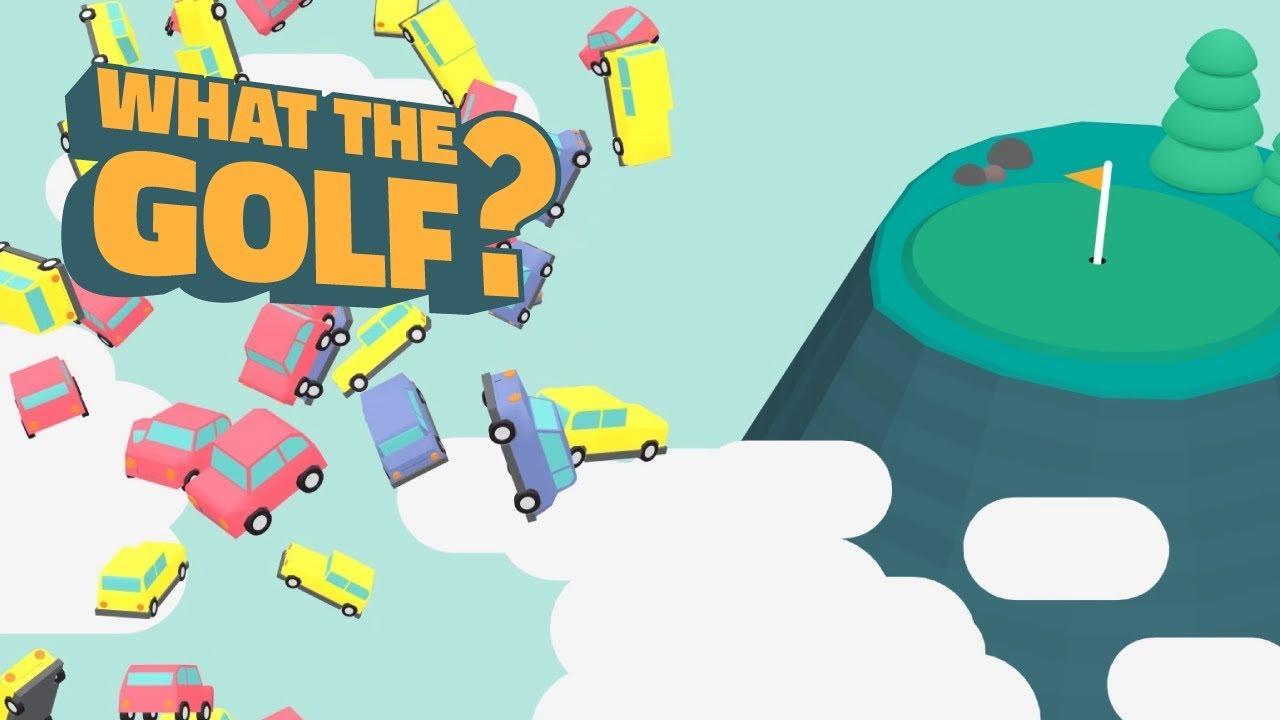 While it's hidden, a backer sent over the text. It's below in full, as this should really be public anyway especially as they haven't even mentioned it on Steam:
We have some big news we want to share with you. WHAT THE GOLF? will golf on to the EPIC Games Store later this year.

You hold a special place in our hearts (and in the game's credits). You were the first we showed our silly golf game to, and with your help, we went on this crazy journey. Thanks!

We are really looking forward to showing you the full game. It's much bigger and better than we ever dreamed it would be. It's also really silly and weird. You will love it!

So what's that about Epic?

Yes! It's coming to Epic Games Store first and that's going to be great. Fortnite is currently the most popular golf game on Epic Games Store and we're pretty sure we can beat that!

We get it if you're not convinced by Epic Games Store. It's lacking some features at the moment, but their team is hard at work and more stores is going to be great for both developers and players in the long run.

But Hey! What about Steam?

We know some of you prefer a Steam key so you will also get a key for a backer-exclusive pre-release on Steam that is going to be the full game. (don't tell Valve - no idea what they think about it)

The game will still officially launch on Steam next year! and that's also going to be great!

Console?

Yes, the game will be coming to a console at some point and we're looking forward to telling you which. If possible, we will give you keys, even though it wasn't part of the Fig campaign.

Why are we doing this?

Some of us are old enough to remember when Steam was new and everyone hated it, but that's not much of a reason, so let's be honest. Doing this guarantees that the game makes enough money for us to start planning the next game. An even sillier and crazier game!

Don't worry: For now, we're 100% focusing on WHAT THE GOLF?
There were also comments on this, asking them about honouring non-Windows platforms, to which the developer replied "We will of course not remove any platforms that we've promised to release on.".
I don't blame developers for wanting more money, that's not the issue, money makes the world go-round and everyone has to eat and make ends meet. Crowdfunding campaigns also traditionally don't cover the real cost of game development, I know this all too well after speaking to hundreds of developers.
The issue for us, since we're a Linux website, is that Epic Games openly said they have no current plans for a Linux version of their Store. This means Linux gamers have to wait extra long, as do everyone who prefers Steam. It's good they will provide backers a Steam key, although the whole "don't tell Valve" might backfire on them.
The Steam page is still up, although a few hours ago they changed the date on it to 2020.
Some you may have missed, popular articles from the last month: