We've talked about Encodya before, a beautiful science fiction point and click in the making. The demo was given out to newsletter subscribers first, but as of today it is freely available to everybody on itch.io.
The sweetness and creativity of Studio Ghibli in a Blade Runner alike setting, with the humor and game style of Monkey Island…

Those are the ingredients that inspired ENCODYA, an indie point'n'click adventure game under development, set in a dystopian cyberpunk world.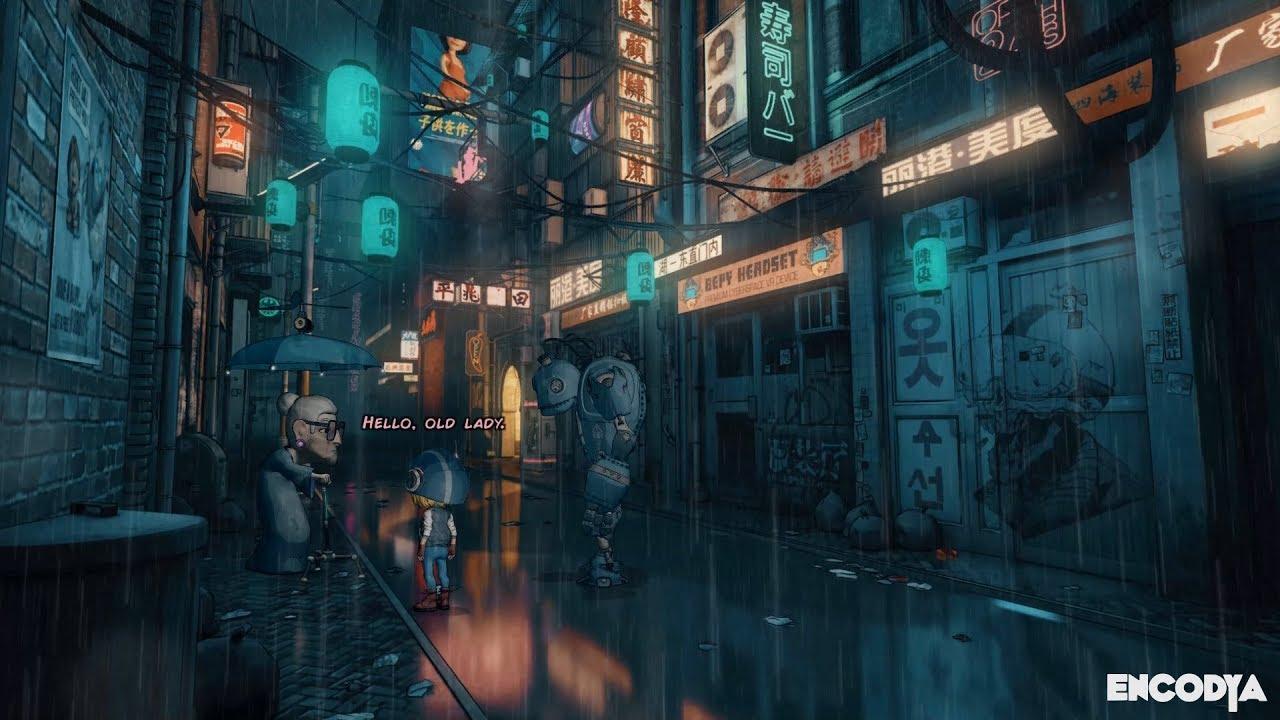 What I forgot to mention in the first article is that you switch between controlling two characters, Tina, the orphan, and Sam, a robot and her only friend. Some people you meet might prefer to talk to humans only, some prefer robots (especially machines). Some stuff might not be in the understanding range of a little kid or just physically out of reach. Some things are out of the range a robot is programmed to do. The two don't share a common inventory, so you might need to shuffle around stuff a bit. And don't forget if you want to give something to somebody to make sure the character you are controlling is actually carrying it...
So, if you fancy a good point and click, give the demo a try. It might take about an hour to solve. The developer is planning to have a Kickstarter campaign soon.
Some you may have missed, popular articles from the last month: