Here's a fun recent discovery, Songs of Syx an in-development title from Swedish developer Jakob de Laval. It's a city-builder with empire management, tactical battles and rpg-elements and it's looking good.
With an interesting pixel-art top-down view, Songs of Syx reminds me a little of Rise to Ruins, another great pixel-art builder. It's been in development since 2014, with an Early Access release due sometime in March next year with support for Linux, Mac and Windows.
Catching my interest right away was the scale that Songs of Syx is going for. Starting off with a small colony, you will eventually grow to thousands of people where it will introduce nobility, inflation, supply-lines, alliances, vassals and conquest.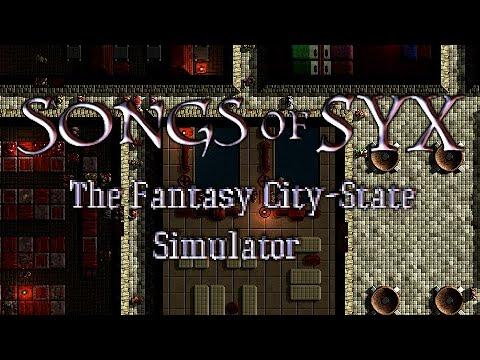 Sounds like it will have a fair amount of depth to it too. With big bloody battles, different seasons, religions, research, trading, a justice system, modding support and so on. You can also flip the game on its head and become a "servant of chaos" which has rather different game mechanics including raising the dead. Apparently this becomes a race against time, as everyone will band together against you. All of it sounds like a lot of fun, can't wait to see more.
From what the developer has said, it seems like it will eventually go to Kickstarter. Should do well, considering how impressive it seems already.
Want to try a really early demo? You can find that on Indie DB, simply run the .jar file with your local Java install and it works fine. For all the rest, check out the official website.
Some you may have missed, popular articles from the last month: