Defend The Keep from Vanille Games offers a familiar Tower Defense formula, with a few extra spices thrown in to make it worthy of your attention.
Note: Key provided by the developer to our Steam Curator.
While there's a huge amount of Tower Defense games available, even on Linux, a lot of them play it a little too safe with the mechanics. Usually, you will get set locations to place down towers but that's not the case here. In Defend The Keep, you can place towers wherever you like and build walls to stop the flow of enemies running into a village to destroy it.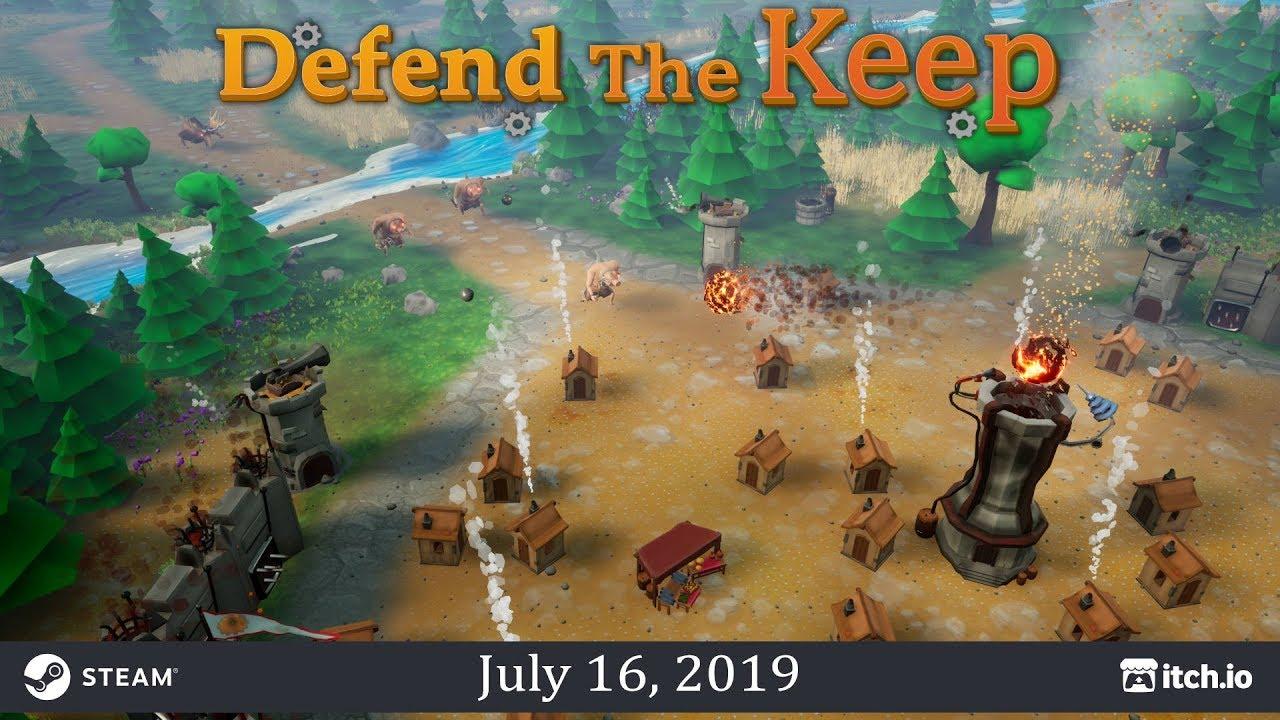 While you have the ability to place down towers, walls and traps that's not all you have at your disposal. The main tower in the middle of the village you're protecting also has elemental powers, allowing you to fire off special abilities at the waves of enemies approaching you and these can be upgraded too.
Altogether, the special abilities along with tower placements and wall building can make for some fun tactics. Stall the enemies with walls, while smaller placed towers bring down their health as you slow them down with lightning as they run through a line of poison you've placed down. It's quite satisfying I must say! The tower design gave me a bit of a laugh too, one of them is just a tower with a massive swinging hammer on top of it, smashing down onto enemies near it.
It isn't just the enemies and abilities you have that make Defend The Keep interesting to play, the day and night cycle keeps you on your toes as well. It's harder to see where enemies are coming from at night, even harder on the top difficulty, so it requires plenty of focus.
When you progress across the world map, you will also earn Crystals to upgrade your placed towers as well. You can get up to three, depending on how many buildings you save per-mission. You can improve their rate of fire, range, health and more.
Interestingly, the developer said they weren't originally sure if they would be able to get Linux support in right away. Due to supportive messages received, they went for it. I'm glad they did, as I thoroughly enjoyed it. Not too difficult and not too easy, difficult enough in some cases to make me replay a level to do better. In a vast sea of other games, it stands out quite nicely for me and I think it's worth picking up.
You can find Defend The Keep on Steam now for £5.99/$7.99/€6.99 and itch.io.
Some you may have missed, popular articles from the last month: