Usually known for their excellent puzzle games, Zachtronics have released Eliza, a new and intriguing sounding Visual Novel.
Eliza is a visual novel about an AI counseling program, the people who develop it, and the people who use it. Follow Evelyn Ishino-Aubrey as she reconnects with people from her past, gets to know the people of Seattle who use Eliza for counseling, and decides the course of her future.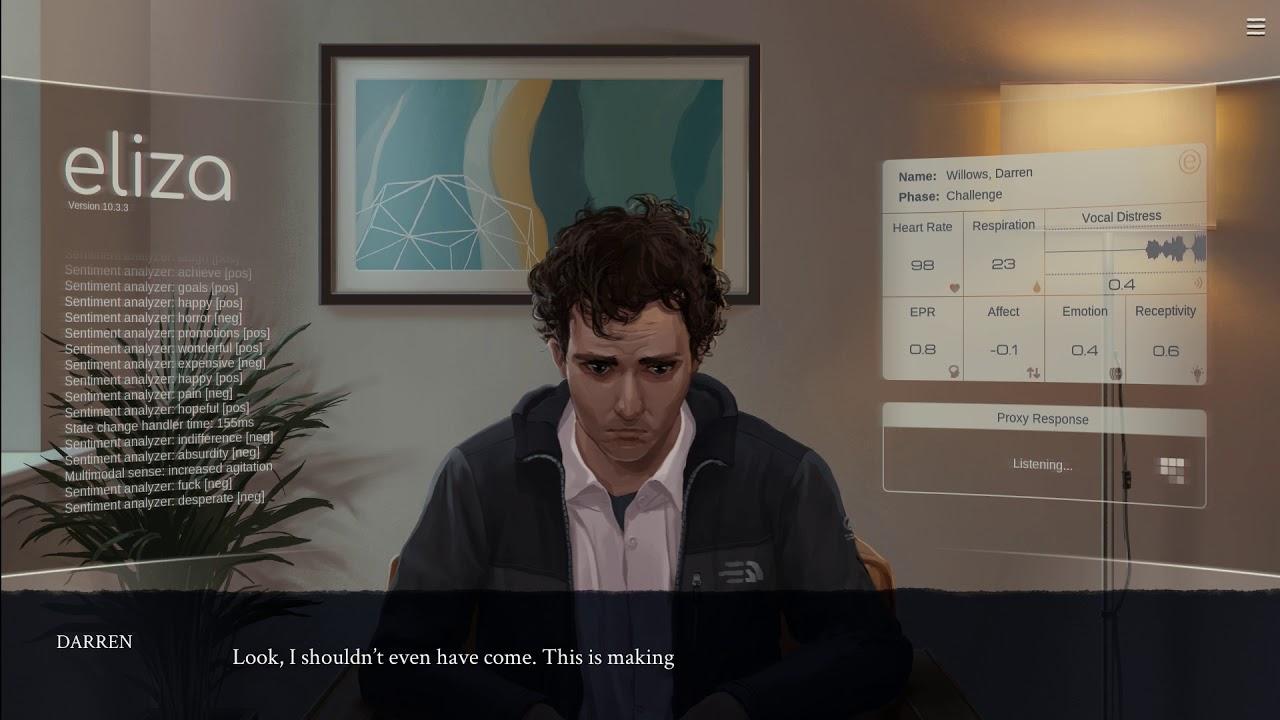 Feature Highlight:
A thought-provoking story told in the form of a visual novel from an award-winning indie team.
Follow Evelyn's journey through a present-day Seattle brought to life with beautiful hand-painted art.
Get to know Eliza's clients and the employees of Skandha, the technology giant behind it, with over a dozen fully-voiced characters and powerful performances from a highly regarded cast.
An evocative, ambient original score by the composer for Infinifactory, SHENZHEN I/O, Opus Magnum, and EXAPUNKS.
Is AI-driven counseling better than nothing? Is it worse than nothing? What responsibilities come with technical skills? Consider your own answers to these questions and more.
Counseling sessions getting a little too real? Relax with Kabufuda Solitaire, a new take on solitaire using Japanese kabufuda cards.
No Early Access stuff here, this is a complete game ready for you to dive right into. Not something I'm usually into either, but considering it's fully voiced and it's from a developer whose previous games I enjoyed (Opus Magnum in particular is fantastic) I think I might have to take a look.
GOG have provided me with a copy, so I shall be taking a look in future. Visual Novels aren't my usual preference but the idea here sounds too interesting to pass on.
Find it on GOG, Humble Store, itch.io or Steam.
Some you may have missed, popular articles from the last month: