Steam isn't perfect, that's for sure and one particular issue that constantly comes up is how some developers have been abusing the release date display.
Previously, it seems developers were able to change their upcoming release date whenever they wanted to. Some took advantage of this, to constantly ensure their game showed up on the first two pages of the Coming Soon section on Steam. The issue is that it constantly pushed games with legitimate release dates back, sometimes multiple pages of searching. I saw it all the time and it was a massive nuisance, when clearly a lot of these games had no intention to release then.
Going by this Reddit post, which included the image below, it seems like Valve are finally starting to do something about this: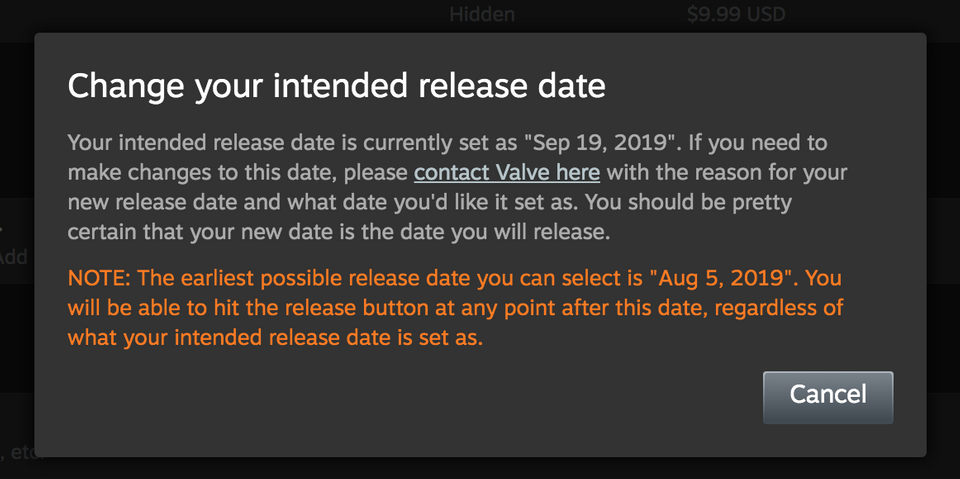 Going by that, it seems Valve will now be requiring at least some developers to contact them if they want to delay their release date. While a lot of people do value a more open store, there has to be limits somewhere.
Hat tip to Mr. Doomguy in Discord.
Some you may have missed, popular articles from the last month: