Slay the Spire, a roguelike deck-builder from Mega Crit Games that released earlier this year is one of our absolutely favourite games. It's also getting even better and a beta is now up.
While the gameplay in Slay the Spire is ridiculously engrossing, the release did come with one issue on Linux. Not a major problem but Fullscreen Mode just didn't work for me, plenty of others had the issue too and a quick Steam forum search shows a number of posts on it. You would just get a big game window, instead of glorious Fullscreen gaming. For some it was worse, with a mouse cursor locked to the window even when ALT+TAB and more.
That's about to change, with a new opt-in Beta available on Steam. Mega Crit Games have updated the build of LibGDX they use from 1.9.2 to 1.9.9 which brings with it "multi-monitor support, DPI scaling fixes, improved performance, updated controller support, and allows screenshake to perform correctly in 16:10 aspect ratios".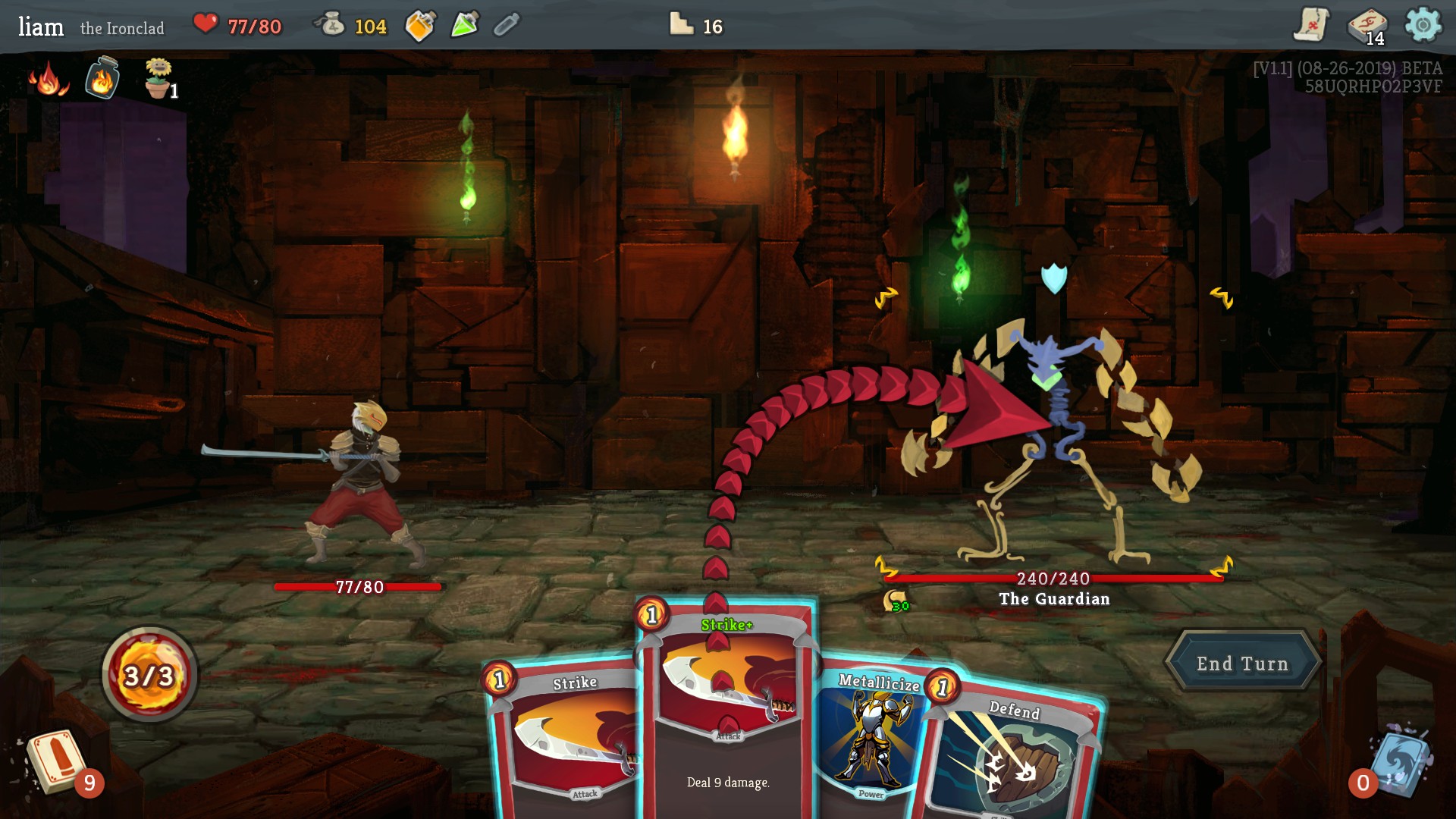 Testing it out myself, Fullscreen mode now works exactly as expected. Making the experience just that bit more satisfying. Borderless Fullscreen (at least for me), still has an issue on KDE where it doesn't cover the panel but not such a big issue now at least one of the modes works as expected. You can try it out yourself too, just opt into the LibGDX Beta branch on Steam, do so by right clicking on the game -> Properties -> Beta tab and select it from the drop-down.
Good news for another reason, it means anyone using Steam Link with Linux as the host to play it on their phone, tablet or anything else should also now get a much nicer experience since it will actually take up the whole screen. This is going to be terrible for my free time…
That's not all though, Slay the Spire is getting a fourth character. This will drop in the form of another Beta, which will go live on September 9th. I will be taking a look at the new character when it's up!
Find the full details of the Beta and upcoming new character here.
You can pick up Slay the Spire on Humble Store, GOG and Steam.
Some you may have missed, popular articles from the last month: