Something I am always in the mood for are more action-RPGs and Din's Legacy is certainly an interesting and unique game overall. Note: Key from the developer.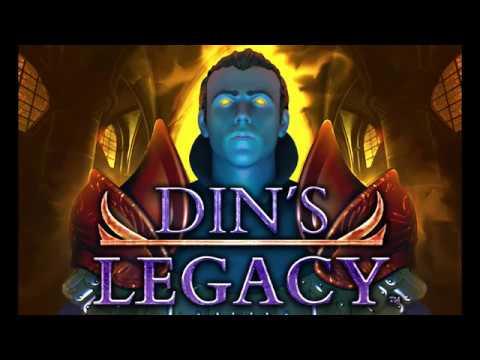 It's not quite a pick up and play experience, as Din's Legacy will require you to do a bit of learning before you get going. You're sort-of dumped into the world, without much of a clue of what's going on. Still, a lot of the basics are the same with you sorting your inventory, picking up quests, taking down monsters and so on and thankfully there's some handy help popups that appear a lot at the start to get you moving.
What I do genuinely like is Soldak's attempts to do something different here. Each game is somewhat unique, the world and how you play changes as you continue through it and there's not really a specific path or exact storyline that you have to follow. It's much less about getting into a story and more about hacking, slashing, mutating and taking down monsters.
Feature Highlight:
Experience your character mutating over time for good and bad
Guide your character's evolution (choosing/improving skills, suppressing unwanted mutations, etc)
Use mutation points to mutate your character towards another character or sub-class
Uniquely created worlds for every game, with different scenario, win/lose conditions, areas, monsters, items, and quests, give the player a new experience every time
Explore a dynamic, evolving, living world
Your choices truly impact the game
Co-op multiplayer to adventure with friends
One problem I have noticed, is that the game seems to quit whenever I adjust graphics options. It works fine when loading it up again but something to keep in mind to be careful of if doing it during the actual gameplay.
Something I did appreciate a lot, is the ability to adjust a number of the difficulty options. You can pick the starting level of monsters and having more or less of them around, change the pace of the game for faster or slower progression, the world size and more.
If you're unsure if it's for you, it does thankfully have a demo so you can properly try before you buy. Great to see, not enough game demos around now.
You can pick up Din's Legacy on Steam or the official site.
Some you may have missed, popular articles from the last month: