Jump, dodge, shoot and hide in the latest game from Orangepixel, the tactical action-platformer Gunslugs:Rogue Tactics is out now. Note: Key provided by the developer.
It's an interesting one, since you can play it a number of different ways. There's the guns-blazing approach which is quite amusing but since it has stealth elements, you can sneak your way through it and take out unsuspecting enemies in some hilarious ways.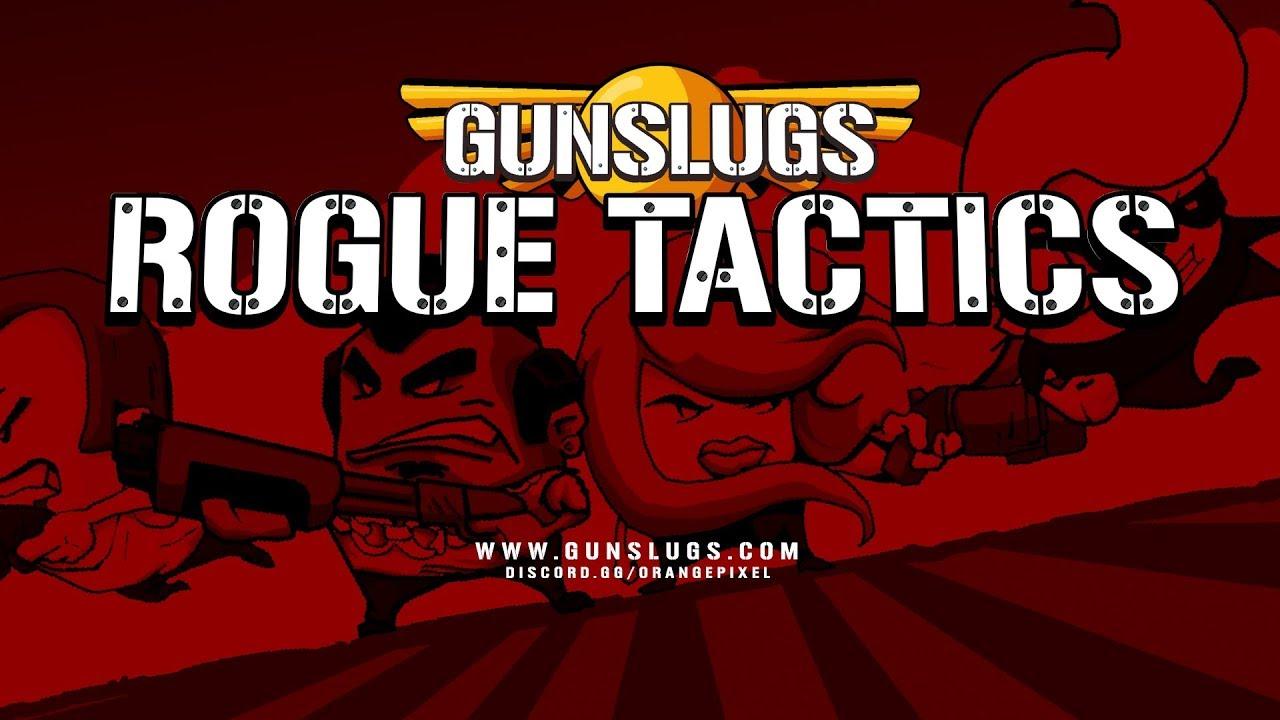 While there's often a fair amount going on, mechanically the game is quite simple and so this makes it easy to learn. Not exactly an easy game though, there's a healthy challenge to some sections of it and I've lost count of how many times I've died, although a good half of that was due to my own stupidity but I died in style.
The AI is certainly fun to mess with, so many possibilities on how to take them down. Shoot them from cover, distract them with a bouncy ball and sneak up behind (they're not too smart), throw many explosives, drop something right on their head the list goes on. I've tried the weapons-hot approach a few times too, running and gunning and that's equally as fun and it ends up a bit Broforce-like if you do it that way, only with some actual objectives on top.
Features:
Objectives – complete missions to progress in the game.
Stealth – Avoid security cameras, hide from enemies and distract them with rocks, tennis-balls or other throwable objects.
Loot – A variation of items is there to help you on your missions, shields, helmets, different shoe types, EMP's, weapons, and more. Learn how to use each item in the most optimal way to help you survive missions.
Procedural generation – Every game will be generated differently, increasing the replay value.
There's also some destructible terrain. I previously thought some areas were blocked off, with bugged random generation. As it turns out, you can just blow those walls up! Probably my favourite Orangepixel game so far and a very fun action-platformer, but it does have some minor issues.
If you have a Steam Controller, it's little on the twitchy side. It won't pick it up unless it's turned on first and one prompt tells you Z for inventory when it's hold-X on gamepad. Also, the game seems to randomly minimize at times with it, which is a big nuisance! When you come out of the pause menu, it will take a double button press so you close the pause menu and jump, which has killed me twice. That last one only seems to happen on gamepad though, with keyboard it's fine.
There's a few other minor kinks, like sometimes explosions don't quite take down enemies when they should and they act like nothing happened. Other than that though, it's great.
Find Gunslugs:Rogue Tactics on Steam where it's 10% off until August 13th.
Some you may have missed, popular articles from the last month: