After a successful crowdfunding campaign, it looks like Hotel Magnate will actually be coming to Linux. A few days ago their Kickstarter campaign ended, with over $70K Australian Dollars pulled in from over a thousand backers.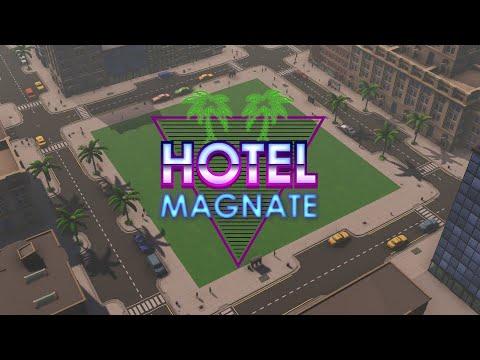 Feature Highlight:
Build, furnish, and oversee your own multi-level hotel
Tend to your guests' needs and demands, and attract wealthier clientele by improving facilities and securing better ratings
Hire employees to clean, serve, manage, and maintain your hotel
Take control of the inner-workings of your hotel by managing room prices, wages, restaurants, and many other operations
Become adept at marketing to attract more types of guests and generate buzz
I hadn't seen any notice of Linux support on the Kickstarter campaign, so it's not one mentioned here at GamingOnLinux previously. However, when it appeared on Steam it actually had a Linux system requirements section filled out to indicate it was planned.
When speaking to the developer over email, Bastion Interactive, they told me a Linux version is actually planned but it won't be during Early Access. Great news! They've actually teamed up with developer and publisher Crytivo to help out. Considering The Universim from Crytivo works great on Linux, that's a good sign too.
You can see more on the finished Kickstarter or Steam.
Some you may have missed, popular articles from the last month: