Need a fun new FPS to try? MOTHERGUNSHIP is absolutely nuts and it appears to run very nicely on Linux thanks to Steam Play.
There's a few reasons why I picked this one to test recently: the developers have moved onto other games so it's not too likely it will suddenly break, there's not a lot of new and modern first-person shooters on Linux that I haven't finished and it was in the recent Humble Monthly.
I'm an absolute sucker for a good first-person shooter and MOTHERGUNSHIP is so insane at times, that I've absolutely loved it. Why? It's you against hordes of alien robots, it's just constant action that's completely over the top. Honestly, it's madness. That's not the best bit though, you get to actually craft your own weapons from various parts and you can make some truly ridiculous stuff. A gun that shoots rockets, grenades and it has a Chaingun attached to the side—yes!
Here's a short look at how it runs: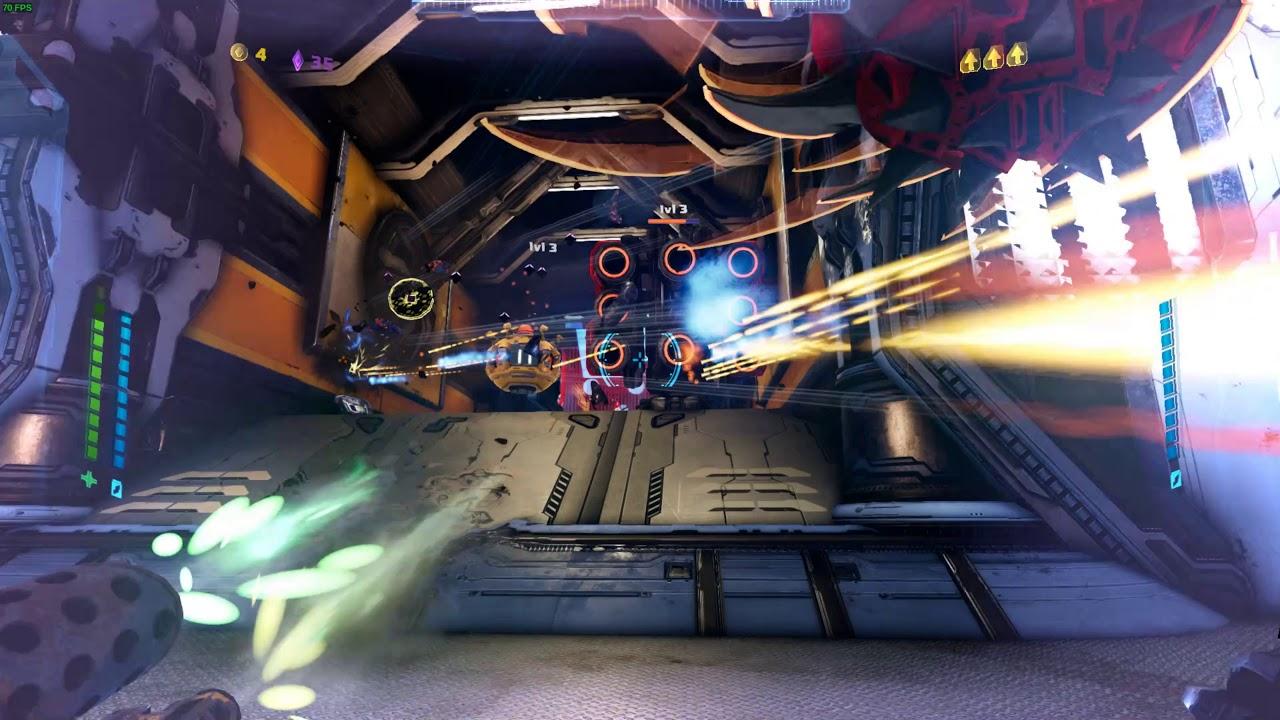 Ultra level details. Tested on: Manjaro Linux, Intel i7-5960X, NVIDIA 980ti (430.40 driver). Performance lower while recording.
For the performance played on Linux, it's surprisingly good. There's only a few minor blips when it's loading a new area, due to the design of the game loading the area before you enter it this works quite well overall. Thankfully during the intense combat it does remain smooth.
It's fast-paced too, so fast I've lost track of what's going on quite a few times. If you loved classic fast-paced first-person shooters you will probably enjoy this a lot.
MOTHERGUNSHIP can feel a bit like a grind at times, due to the roguelike nature it does also end up feeling a little repetitive as well. However, when you're jumping around the screen firing off a weapon that takes up half the screen and all your energy with it in one shot how can you not love it? The amount of customization on offer is brilliant.
If you do wish to try it yourself with Steam Play it can be picked up on Humble Store and Steam.
Some you may have missed, popular articles from the last month: