With the new Steam Library Beta now available for everyone to test, Valve have started tweaking it based on feedback.
For the new Library view, one small little addition is the ability to zoom in on cover art when you expand the "Show more details" button on game pages like this:
Additionally, if you view events from the Home page of the new Library, there's an icon to take you to the details page for that particular game event: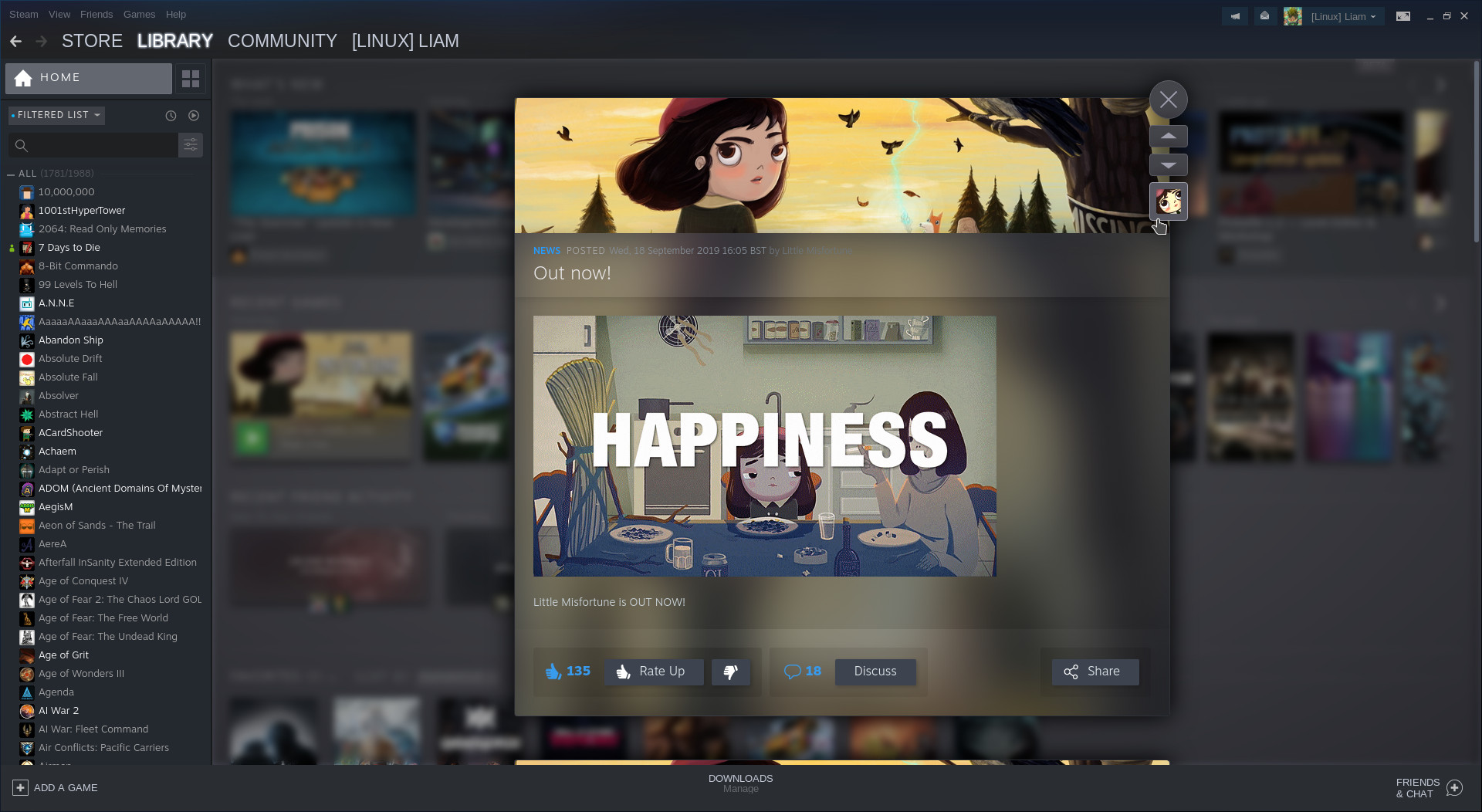 It's the little icon on the right, below the scroll buttons.
If you have a lot of Collections, the new feature to bundle games together in special categories, you should also now get a scrollbar if you have a lot of Collections made to make picking them easier when adding a shelf to the Library Home.
On top of that multiple bugs were fixed for the new Library including: alignment and layout issues around the play bar in various conditions, some game demos not displaying in the library, uninstall not being displayed in context menus for installed games when the user didn't have a current license and an issue where fullscreen Youtube videos failed to properly snap back to the library.
Other more general issues were also fixed including: a beta client display regression in the activate cd key wizard,
find in page dialog on the store or community tabs displaying after navigating away from those tabs, an occasional crash at launch when the user has a pending gift and they've enable the F5 key in store and community web views.
SteamVR also got a little fix for a Steam crash on the second SteamVR startup in a session and Big Picture had a case where some games not launching being solved.
So far I've been quite happy with it. It's made a lot of things far easier than before but the client is also now extremely noisy. There's a huge amount going on everywhere, it can be a little overwhelming. Hopefully they will add in some new options to enable us to hide things we don't want to see.
Some you may have missed, popular articles from the last month: