With character art during the turn-based battles that look like paper cutouts in a 3D environment, Wildermyth certainly has a strange and lovely charm to it.
Currently available on itch.io where users have been testing it for some time, Worldwalker Games have now announced that their character-driven tactical RPG will enter Early Access on Steam on November 13. In Wildermyth, your party will be tasked with defending the lands from various threats, switching between the turn-based combat and making decisions on the over-world map. It has choice-based comic-styled events, which can end up changing your heroes' appearance, personalities, relationships, and abilities.
Their take on death sounds fun too as it's not the end. A dead character goes into your Legacy, so they may end up appearing in a future play-through. Over time "your legacy heroes grow into larger-than-life myths" which I'm curious to see.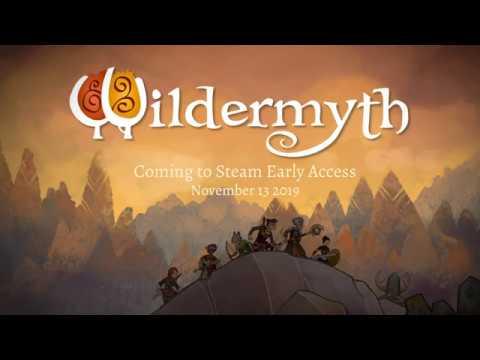 Feature Highlight:
An Imaginative Papercraft World: The Yondering Lands weaves hand-painted 2D characters and scenery into a 3D world to create a luscious, layered landscape, full of detail and surprises. No orcs, elves, or goblins here—but watch out for the telepathic insect-dragons and the clockwork undead.
Extreme Character Depth: Each of your heroes has their own unique generated history, personality, appearance, and relationships with the other heroes—all of which can change over the course of the game as they encounter mysteries and overcome challenges.
Choices That Matter: A hero may choose to trust the enigmatic wolf god, leading to a particularly hair-raising change in their appearance and combat abilities. Or they may choose whether to pursue a romance with a fellow hero, giving each of them new advantages from fighting side by side. Encounters and events have permanent, character-defining effects, letting you craft the arc of each character.
A New Approach to Death: Got one-shotted by that tentacled horror-bear? Choose to let a hero "fall back" with a maiming that can open up opportunities for transformation later, or let them go down in a blaze of glory to be remembered for generations to come.
Fresh Tactical Combat: Combat in Wildermyth emphasizes teamwork and careful positioning. Walling and flanking provide conflicting incentives, and interfusion lets you remake the battlefield with explosive magic. Multiple difficulty levels mean you can get as intense as you want to.
The developer already provided me with a copy, so I shall have some further thoughts up in due time. The Linux version is already there and seems to work mostly quite well. Seems genuinely sweet too, absolutely love the setup and the art style they've gone for as quite a fan of Papercraft. The way they did the comic strips is sweet too with scenes placed on top of torn paper. Looking forward to playing a lot more of this.
Find it on itch.io right now or wishlist/follow on Steam for November 13.
Some you may have missed, popular articles from the last month: