For those of you with a Steering Wheel and play plenty of racing games on Linux, Oversteer is one of those essential and very handy tools.
The developer continues to update it, with a fresh release now available. The first new addition in this release is the ability to adjust auto centring strength, which makes your Wheel want to constantly go back to the centre. The developer said they added it as games without force feedback can be "more pleasant to play" with it. Testing it myself, it does work nicely and it's a really sweet option to have.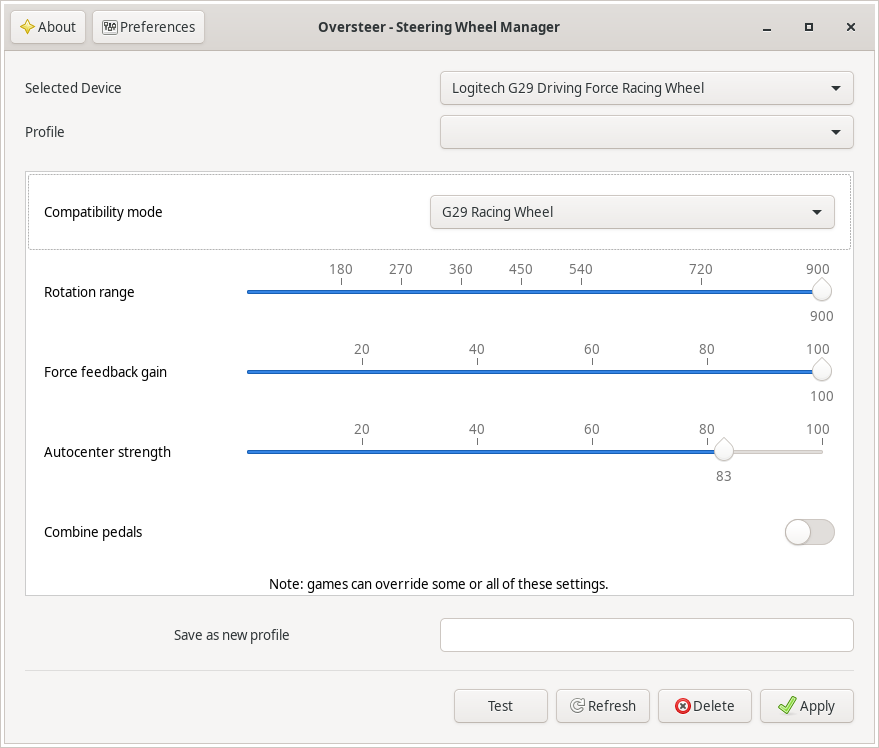 For games that don't let you adjust the force feedback strength, there's now a gain setting for this too.
As a reminder it should be compatible with Driving Force / Formula EX, Driving Force Pro, Driving Force GT, Momo Force, Momo Racing Force, Speed Force Wireless, G25 Racing Wheel, G27 Racing Wheel, G29 Driving Force Racing Wheel and the G920 Driving Force Racing Wheel.
Oversteer works beautifully with my G29, it's become my absolute go-to application for when I want to tweak a bunch of Wheel settings on Linux.
Find Oversteer on GitHub.
Some you may have missed, popular articles from the last month: