If you're a livestreamer, video creator or anything like that then the Elgato Stream Deck seems like an incredible useful bit of kit. However, it doesn't have official Linux support. Not so much a problem now.
The Stream Deck is a handy little pad with a bunch of LCD buttons, that allows you to configure each button to some sort of action and image. You could use it to one-touch launch an animation, show your contact details on screen, switch to a difference scene in OBS Studio and so on. There's a huge amount you can do with it and not having Linux support was a shame.
Announcing the release of streamdeck_ui on their blog, developer Timothy Crosley hooked into the also open source Python Elgato Stream Deck Library project to create a fully featured interface for working with the Stream Deck hardware on Linux.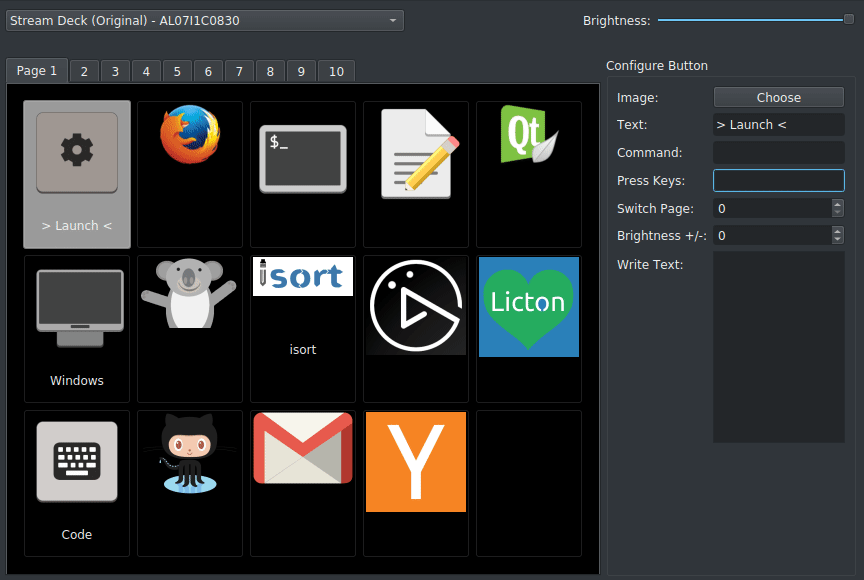 Try not to drool over the feature list:
Linux Compatible: Enables usage of all Stream Deck devices on Linux without needing to code.
Multi-device: Enables connecting and configuring multiple Stream Deck devices on one computer.
Brightness Control: Supports controlling the brightness from both the configuration UI and buttons on the device itself.
Configurable Button Display: Icons + Text, Icon Only, and Text Only configurable per button on the Stream Deck.
Multi-Action Support: Run commands, write text and press hotkey combinations at the press of a single button on your Stream Deck.
Button Pages: streamdeck_ui supports multiple pages of buttons and dynamically setting up buttons to switch between those pages.
Auto Reconnect: Automatically and gracefully reconnects, in the case the device is unplugged and replugged in.
Import/Export: Supports saving and restoring Stream Deck configuration.
Fantastic to see things like this.
You can see the official site here, with the GitHub here.
Hat tip to RTheren.
Some you may have missed, popular articles from the last month: