Xeno Crisis was originally funded on Kickstarter to create a brand new action-packed Sega Mega Drive game, today it released on PC with Linux support right away. Interestingly, the Linux release (along with Windows/macOS) was actually a stretch goal that was hit. We've seen stretch goals for just Linux or Linux/macOS together but an entire PC port in a stretch goal doesn't happen often.
The gameplay in Xeno Crisis involves running from room to room as one or two players, smashing through all the aliens that appear and then running onto the next room. The room layout is randomly generated and when you reach the end of an area, you're in for a big boss fight. Since GOG sent over a copy, I've been playing it today and it's a huge amount of fun.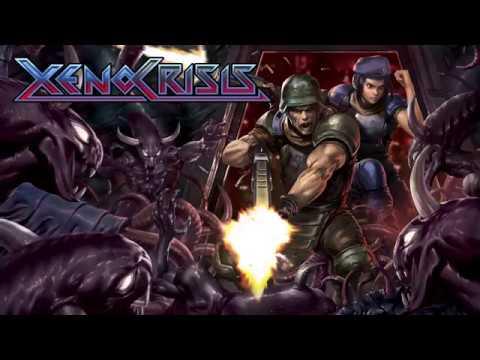 I had a lot of games for the Sega Mega Drive and this firmly reminds me of them. That should go without saying really though, since it's made like the classics and it's inspired by them. There's also a clear Alien franchise inspiration too with the design of the dropship resembling the UD-4L Cheyenne, your main weapon looking like the M41A Pulse Rifle and some of the aliens look just like a Xenomorph.
Feature Highlight:
A faithful port of the hit 16 bit game with added extras.
Incredible pixel art from the legendary pixel artist, Henk Nieborg.
Intense FM chiptune soundtrack by Savaged Regime, originally created for the YM2612!
Two difficulty levels and three modes of play.
Seven varied areas to traverse.
Many different enemies to tackle.
An arsenal of 10 weapons to master.
Upgrade system allows you to change your tactics each playthrough.
Play solo or local co-op with a friend! (2 player requires at least one controller)
Quite a challenge. You have limited ammo so you can't just continually spray and pray, although it's not punishing as it dumps an ammo box into the level as soon as you're about to run out. Getting to that box is another matter though, since the levels are small and fill with enemies quickly. The weapons you pick up don't last long either, as soon as you grab them it starts counting down until you're back to your original weapon. That's all part of the fun though, it constantly tests you and keeps you on your toes. Huge amount of fun if you like retro-inspired arcade shooters.
Some you may have missed, popular articles from the last month: