ΔV (pronounced DeltaVee), the top-down space mining game has been under constant development since its Early Access launch in August. In the last few weeks, however, a number of major updates were made to add places of interest, a crew roster, expanded upgrades and more.
Liam has covered ΔV in quite a few articles recently, but as a reminder, this Godot-powered game is based on real science, applying thermal dynamics, pressure and realistic physics to each element of your ship as you mine minerals from the asteroid comprising Saturn's rings. The term for this is "hard sci-fi". The game itself isn't "hard" as such, but the science is made as realistic as possible, given the fictional setting.
So what's new in the latest release? Well, when I first dropped around 8 hours into the game on release, the feeling of the ship and its mechanics blew me away. However, the rings themselves felt a bit empty. The desolation was quite atmospheric in fact, but it was hard to sustain interest in mining the same rocks on each run, with only an occasional other ship to break up the bleak asteroid belt.
So the addition of various Places of Interest (POIs) is a very welcome improvement. I won't reveal what they are, and finding them takes a few dives because they're randomly placed, but when they light up your lidar on a run, they're impossible to ignore. Better still, if you have an Astrogator on your crew when you make the discovery, you can start future runs from that POI.
Crew? Yep, we now have a range of crew to hire at Enceladus Prime, your home when you're not mining the rings.
Pilots will give you extended adrenaline, which slows time down briefly, and they'll even engage it for you in an emergency.
Mechanics will enhance your in-flight repairs
Geologists will highlight ores around you and give you an estimated market price.
Astrogators are incredibly useful for the reason I outlined above!
Sadly, Astrogators can only keep track of their findings for around 2 days, so over time, your list of POI's will reduce, forcing you back to the primary station as your starting point.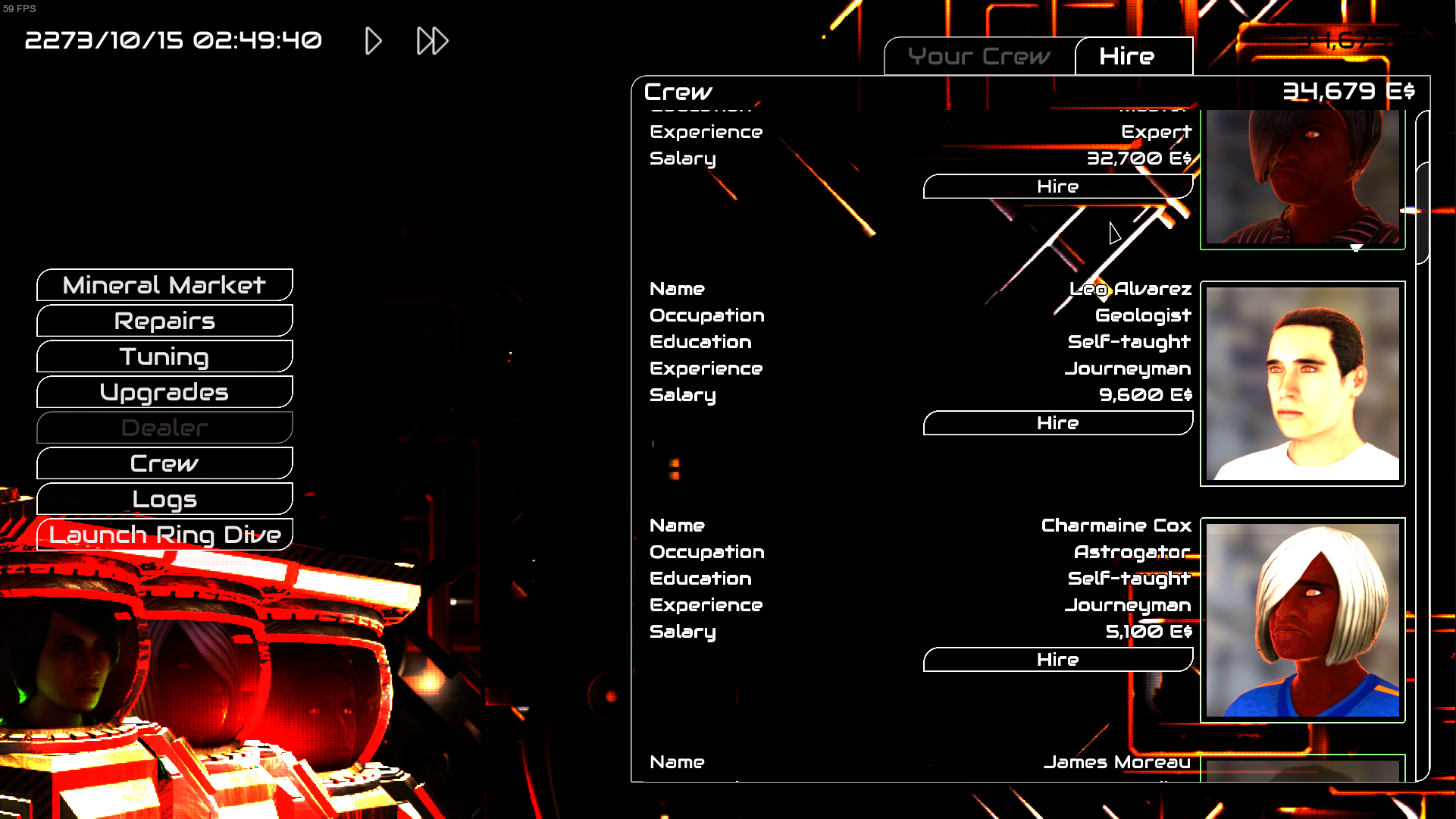 Here's a long, no-commentary run - check the video description for jumps to a few interesting points.
SPOILER ALERT - this run includes multiple encounters and POIs, which is quite unusual in a single-run, so if you'd prefer to discover this content for yourself, skip this video for now.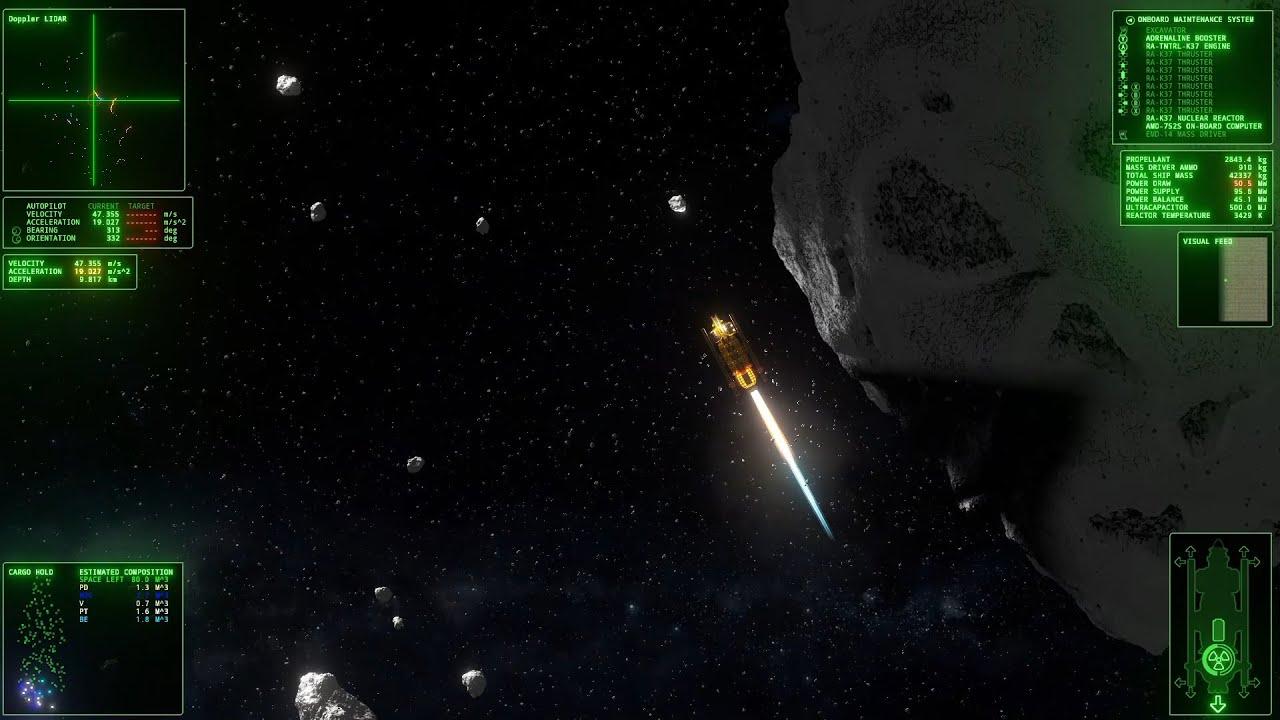 Upgrades to your ship have been seriously expanded. There are now multiple weapon-point options. Joining mass drivers and microwave guns, we now have lasers and drone launchers. Tug drones will bring objects to a halt, hauler drones will drag ore back to your ship, maintenance drones will repair your ship and there's even a seismic imaging drone that will help estimate an asteroid's composition.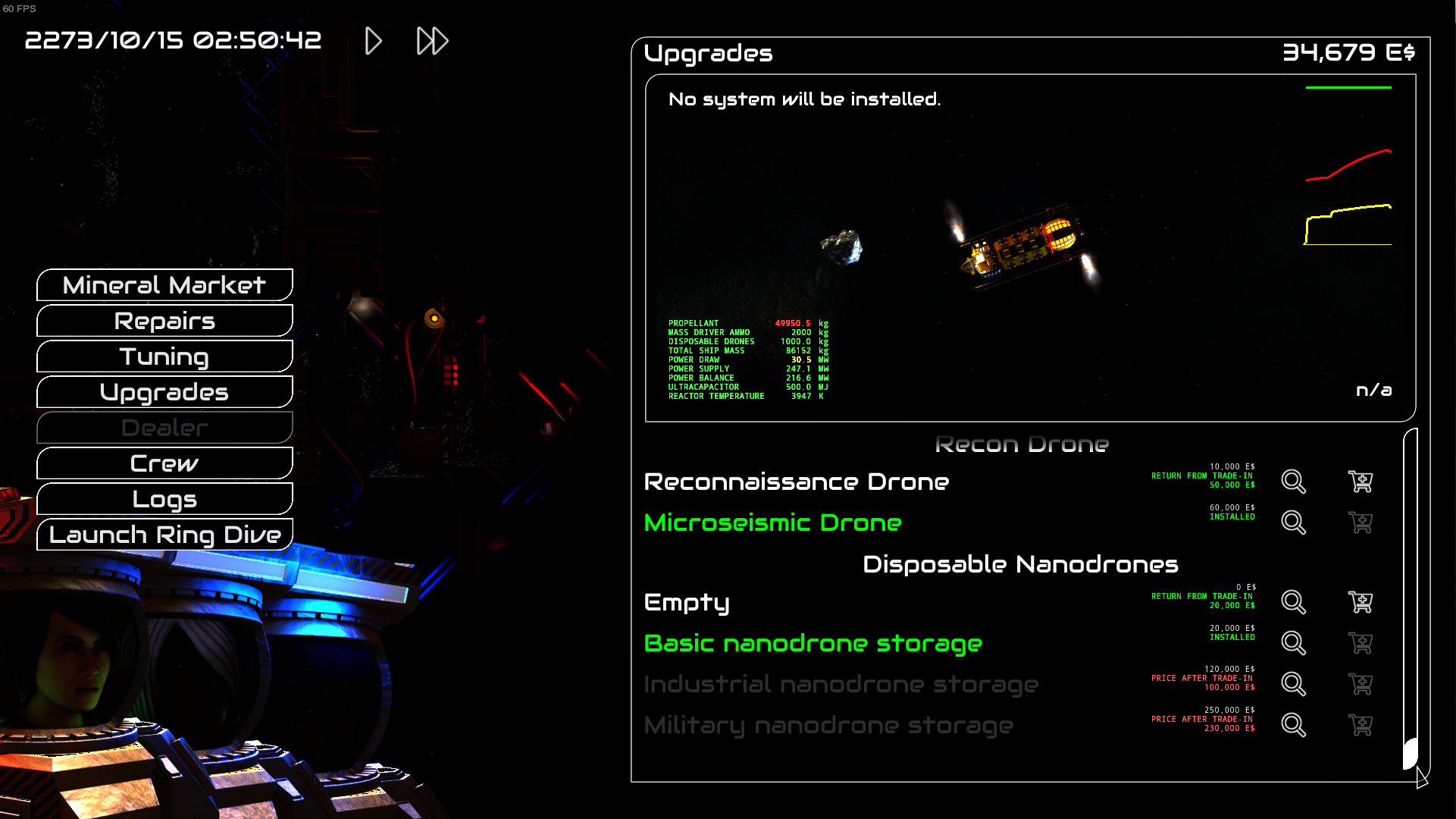 The rockets that propel your ship have multiple upgrades now, giving more variety to the power output, durability and fuel consumption. Even the main torch/boost can be upgraded or swapped out too. There are new engine upgrades, rod upgrades and capacitor options to help deal with all this variety. Finally, new hold options include slagging units which will extract ore while in-flight, allowing you to hold huge amounts of ore at a reduced market value when you return to the station.
And that's not all. The mineral market has been upgraded, allowing you "play the stock market" by spinning time forward at the station. Better geologists will help you make better predictions to give you an edge.
Finally, ships can now talk to you. When they do, jump into your maintenance screen which allows you to choose from branching responses, paving the way for the story mode that will be added later in development.
Frankly, the rate of progress over just a few months is quite staggering. If you haven't played for a while, this is a great time to dip your toe into the "Mining Ore From Saturn" business!
You can pick up ΔV: Rings of Saturn on Itch (includes Steam key) or Steam.
Some you may have missed, popular articles from the last month: