Decemberborn Interactive recently released Cathedral, a homage to classic 8-bit and 16-bit classics with a large hand-crafted connected world to explore.
While it certainly has a retro look, it's much more than just a throwback. It has a huge world full of more than 600 rooms to explore, completely hand-crafted full of secrets to find and puzzles to solve. When so many games end up repetitive with random generation, perhaps this might feel better?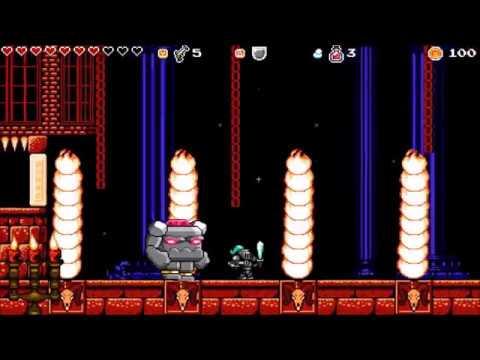 More about it:
Wake up in a world with no recollection of how you got there. A world full of secrets, hidden rooms, dungeons and towns; Cathedral features a vast world, meant for exploring! You control a nameless protagonist, a knight from a different world, who teams up with a spirit known as Soul. Figure out what makes this world tick, and how to get back home.
Feature Highlight:
Single player adventure game
A large world to explore, filled with secrets
Challenging boss fights
A map system that makes exploring and backtracking the world fun
Towns, shops, shopkeepers, fortune tellers and other NPCs
Lots of varying puzzles, areas and enemies
Awesome 8-bit music, made in Famitracker
This isn't a Unity or Game Maker title either. Unlike a lot of developers, they decided to go home-grown. With a game engine written from scratch in C and C++ with scripting in Lua, with all the rendering powered by OpenGL. They also say it plays best with a gamepad but it should still feel good using keyboard controls.
Some you may have missed, popular articles from the last month: