Stardew Valley, that relaxing and colourful game about taking over a worn-down farm just had a big 1.4 update release with a ton of new content and bug fixes.
The full details of the update are…how do I put this? Humongous? Yeah, that sounds about right. Looking over the changelog, I honestly don't know where to begin to talk about it.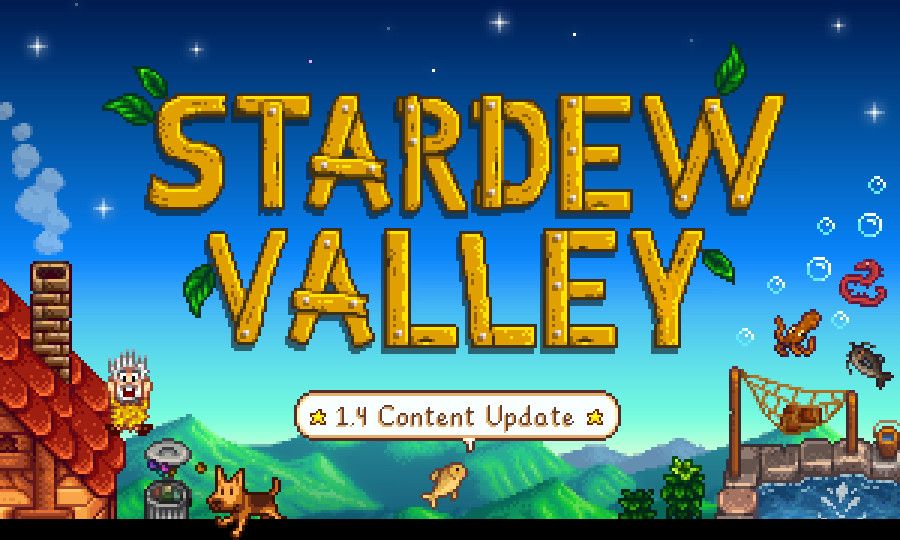 For new content, there's a lot. 24 new hair styles, 181 new shorts, 35 hats, 14 new bottoms (pants) like skirts and shorts, 38 decorative items, two new fish, a Dark Sword, Golden Scythe, Workbench, Woodchipper and…you get the idea right? A lot of new stuff to find. In a relationship you don't like? Give them the boot with a Wilted Bouquet.
Plenty of multiplayer enhancements too. You can have seperated money, private messages, a ping command, a kick command, ban/unban commands, each farmer now has their own separate mailbox and spouse porch area, you can each now build a cellar and more. Nice to see such improvements, gives them the opportunity to keep on expanding what's possible for Stardew online.
On top of that it features a whole bunch of gamepad improvements too! There's an on-screen keyboard, left/right bumper hotkey for inventory menus, improved gamepad navigation in multiple screens, an added ability to stow an item freeing up your hands, switching between keyboard/mouse and gamepad is less finicky, improved placement login for crops and a gamepad and so on.
Another nice addition is the new large screenshot feature, letting you take a shot of your whole farm. I think I have a lot of work to do (click to enlarge):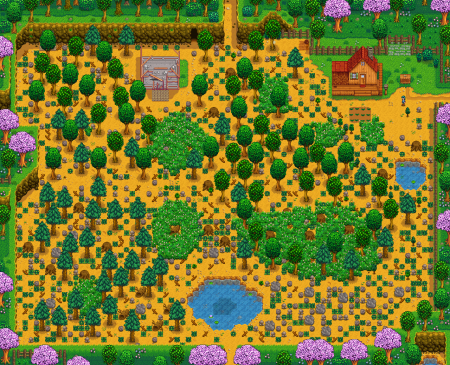 Screenshots are stored in ~/.local/share/StardewValley/Screenshots/
Hard not to laugh at some of it though, like NPCs now actually close their eyes and do a sleeping pose when they go to bed. Poor people, having to sleep with their eyes open until now.
If you head to this page, it contains the full changelog with spoilers, just be prepared to scroll for a while.
If you wish to pick up a copy, you can do so on Humble Store, GOG and Steam. Do I recommend it? Without a doubt in my mind, it's a beautiful game.
Some you may have missed, popular articles from the last month: