Find getting your Linux games from GOG a bit of a hassle since they don't support Galaxy on Linux yet? Enter the free and open source application Minigalaxy. It's being developed by Wouter "sharkwouter" Wijsman who also works on VaporOS, a special build of SteamOS with a ton of extra enhancements.
Currently quite simple, it allows you to login and access your entire GOG library to download and play. You can pick your language, adjust install location, search and a bit more. A little rough around the edges, but once this gets further along it could be a nice little GOG client for Linux users.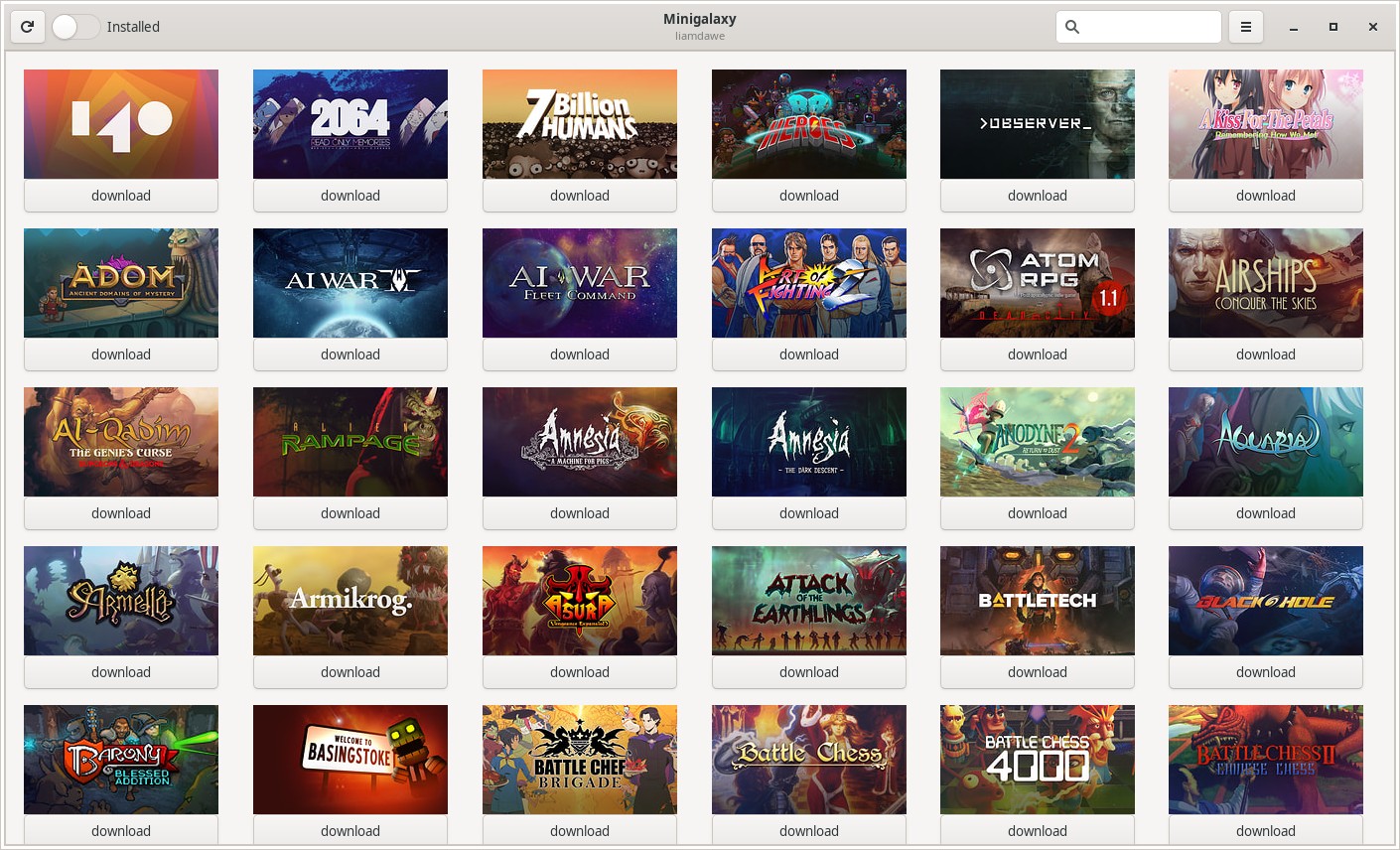 It's comparable to Games Nebula, another open source GOG client for Linux although that hasn't seen a released since June 2018, sadly. So it's good to see someone else come along to try and smoothen-out the process of getting GOG games on Linux (other than downloading from GOG directly). You could use Lutris, but Lutris does a lot and can be confusing. The key point here about Minigalaxy is that it's streamlined.
The developer has plans to extend Minigalaxy, for updating games and actually remove games once installed.
You can find it on GitHub, Arch/Manjaro users can grab it from the AUR.
Some you may have missed, popular articles from the last month: