One thing is for sure, Slay the Spire truly has kicked off a deck-building indie game revolution of sorts. More and more are releasing with deck-building and A Long Way Down seems like one of the better ones so far. Note: Key provided by the publisher, Goblinz Studio.
Quite derivative I would say though, in the nicest way possible. The deck-building card-based combat from Slay the Spire is merged in with maze building in a similar fashion to what's seen in Guild of Dungeoneering.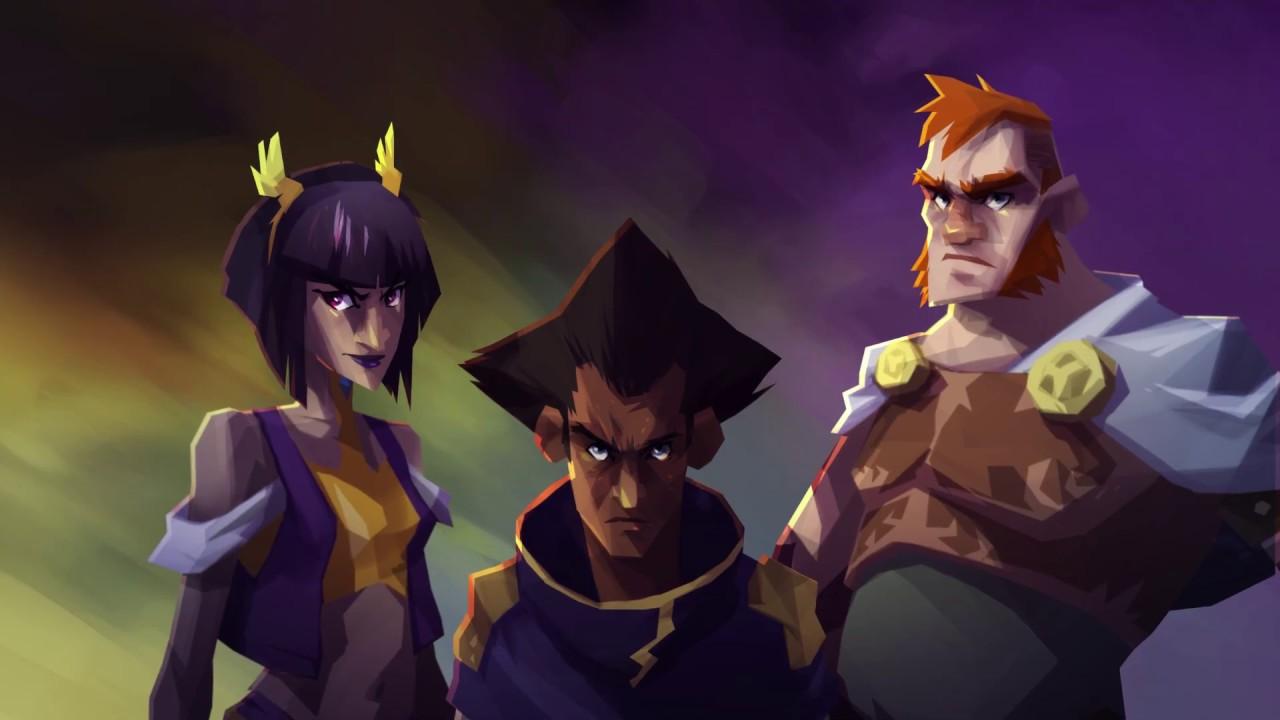 Your character is dead, in some sort of limbo as a friend performs a ritual for your passing and you have an evil dungeon master on your tail who is pretty angry at you pinching their cards. Not alone though, you find other characters during a run who can join you to form a party. So there's quite a lot of different game styles and mechanics all blended in here.
The two major styles of turn-based card combat and maze building work together quite nicely though, as you build your path towards or away from encounters to escape it's certainly an intriguing blend and I'm all for it. You can even knock down a tile below an enemy, if you're lucky and escape a potentially fatal encounter.
Characters have different stats and abilities, which can affect your cards so using the right character to maximise each card is a must. During combat you can actually switch between characters any time but your whole party shares action points to balance that. Each character can have a different set of equipment too, including a basic weapon, helmet, armour and more to further affect your status.
Once you've completed a maze without dying, you're taken to a special Home area where you can change your equipment, cards and do some upgrades. From here, you can choose to repeat previous levels or move onto the next one too.
Thanks to the maze building, the number of cards and the way you progress it can be repeated a lot of times and seems like it will be a lot of fun. I've been impressed with the few hours I've had with it, a very alluring mix and the Linux version works without issues.
Feature Highlight:
Build a crew to roam the darkness of the mastermind's lair
Dive in a journey where sin meets virtue on every crossroad
Gather memories from your past to understand the heroes journey
Upgrade epic weapons & armors to overcome bigger foes
Adapt your play style & upgrade your skills to face various challenges
Play the adventure again and try new morality choices
You can find A Long Way Down in Early Access on Steam. Their current plan is to remain there for 4-8 months before releasing in full, with that time depending on the kind of feedback they get.
Some you may have missed, popular articles from the last month: