A retro inspired fantasy RPG with a focus on strategic action? With a story? Fates of Ort looks and sounds like it's going to be very interesting to play.
What has my interest is the time mechanic, as nothing moves until you do making every movement and action critical and that's where the tactical part of it comes in. Magic also isn't free, it will cost your life if you've not been careful enough. Definitely has my interest fully piqued.
Today, the developer announced it's finally going to release on March 31st with Linux support. Have a look at their fancy moving picture show below: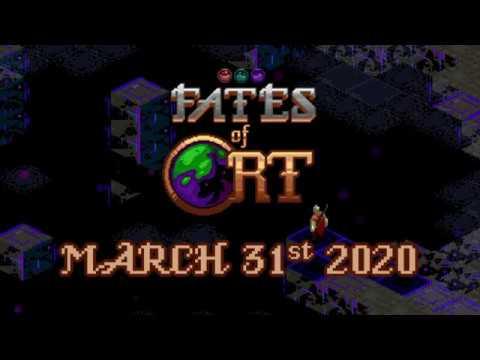 Now that's a trailer, certainly got my hype level up a few notches. Some of it genuinely looks brilliant, some awesome retro design work went into that while still being clearly a modern game.
Feature Highlight:
Learn and use 12 magic spells, and combine them with the three elements for different effects
Time stops when you stand still - take advantage of this to plan your attacks
Use your life energy to weave spells - be strategic in your fighting
Explore various biomes around the world of Ort and meet a diverse set of characters
Atmospheric soundtrack composed by Chris Gray
Pursue truly optional quest lines, and make difficult choices between which characters to save
Save the world, or rule it as a force of evil
You can wishlist/follow Fates of Ort on Steam.
Some you may have missed, popular articles from the last month: