After an impressive tech demo, then an expanded demo, the physics-enhanced 'clothformer' Lazr is now on Kickstarter to help it cross the development finishing line.
The developer, Garrick Campsey, didn't originally plan this to be a full game. Being made as a result of a challenge from another game developer adding dynamic motion simulation into a platformer. A video of the prototype then went somewhat viral on Twitter and they decided to continue it into a proper game.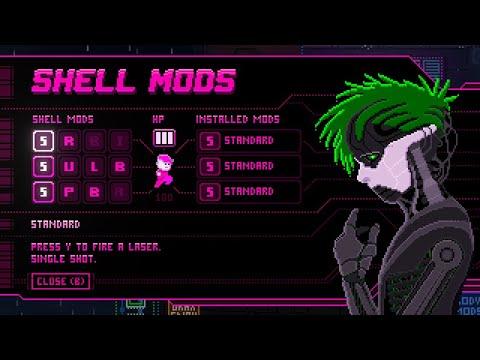 Feature Highlight:
Unique, one of a kind Platforming Physics - cloth, fire, and weather effects (like rain and snow)
Multiple City Districts, each with their own set of levels (hundreds of levels to play)
Customize your hero - different shell modifications allow the player to tailor the hero's abilities as they see fit - from fully auto laser fire, to more acrobatic shells.
Choices that deeply affect the protagonist's journey and the city around them, with multiple endings
Highly polished and responsive input, timed levels designed for speed running
Vibrant neon retro pixel art + animations, combined with pre-rendered 3d, describe a futuristic dystopia where both AI and humans live in amid a dangerous balance
You can find it on Kickstarter here and also follow it on Steam.
Be sure to also try the early demo from itch.io as well, keeping in mind there's a lot more planned and the demo just shows what's possible with it. Recently, the demo had some big updates to it too so if you tried it before it's worth taking another look. I've played a lot of platformers in my time, growing up through the Amiga and Sega Mega Drive to playing through some of the amazing modern stuff we have on PC now and Lazr is another fun expansion of the genre.
Some you may have missed, popular articles from the last month: