Probably one of the most charming games I've ever played, Littlewood, just constantly gets bigger and more sweet with each update.
What is Littlewood? A game set after the world has been saved, there's no fighting here as it's time to rebuild. It's a peaceful and relaxing little building, crafting and farming sim from developer Sean Young. Currently in Early Access, each month seems to bring in a huge new update.
December, for example, added in a massive update focused on Fishing. You can now meet Captain Georgie (who appears to be some sort of Monkey) and go out on their boat for some rare fish. It can take a while to be able to do this though, you need Level 30 in Fishing before they let you go. Once out on the boat, you might even come across an amusing and nervous looking Sea Monster, who doesn't like to make eye contact:
That short clip from the developer's Twitter really did make me chuckle, some of the humour is this game is fantastic. Simple but effective. The Fishing update also added in a bunch of themed items you can unlock to place inside houses too like Deep Sea Wallpaper and Deep Sea Flooring.
Earlier this month a Bug-filled update went out, not the crash to your desktop kind but the wriggly kind that you can find and catch throughout the world. Littlewood certainly doesn't lack in the variety of creatures and objects now. For the late-game, there's even a special Catacomb Tree that "vomits rare bugs":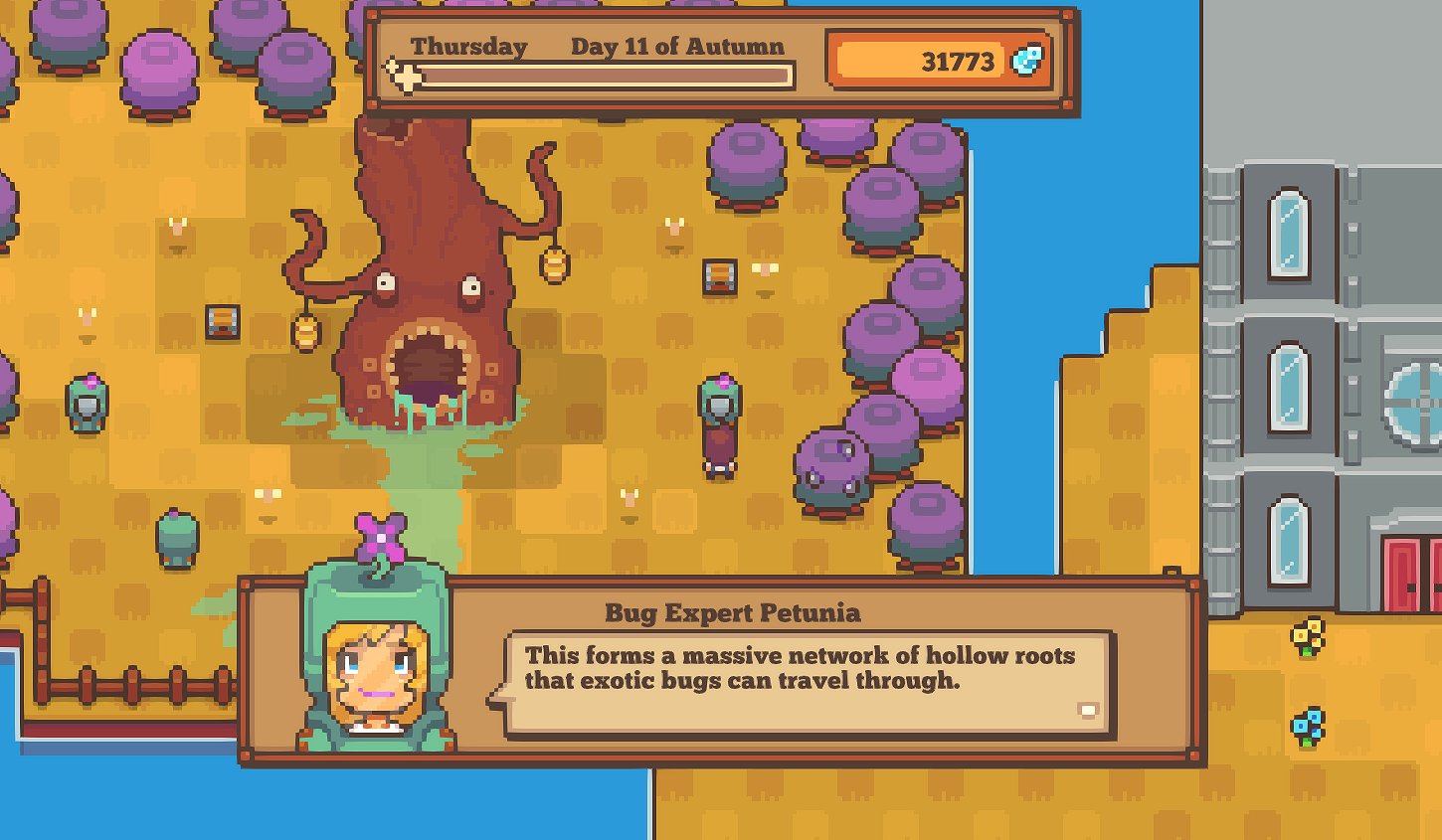 Littlewood even has a collectible card game, with cards you need to find spread across the world and a simple turn-based battle mode for it. What more could you want? Find Littlewood on Steam.
Some you may have missed, popular articles from the last month: