A lot of the time Kickstarter (and other crowdfunding services) for indie games goes well, in fact the vast majority of the time all is fine. Sometimes though, everything breaks down as is the case with Drift Stage.
Drift Stage was successfully funded on Kickstarter back in February of 2015, with a reasonable sum (compared with other projects) of $57,720 to make their modern take on retro racing a reality. Over the years, they released multiple demo versions and showed it off at Minecon (the Minecraft convention) in 2016 which you can still find a demo of here on itch.io and all seemed well on the surface.
Time went on, backers noticed a lack of new details and progress on it with many trying to find out what was actually going on. In December of 2018, the Artist on the project Charles "DelkoDuck" Blanchard posted on Steam to finally clear it up and it wasn't good. The programmer and co-creator, Chase Pettit, apparently did a bit of a disappearing act, becoming hard to get in contact with and claimed they were just too busy for it.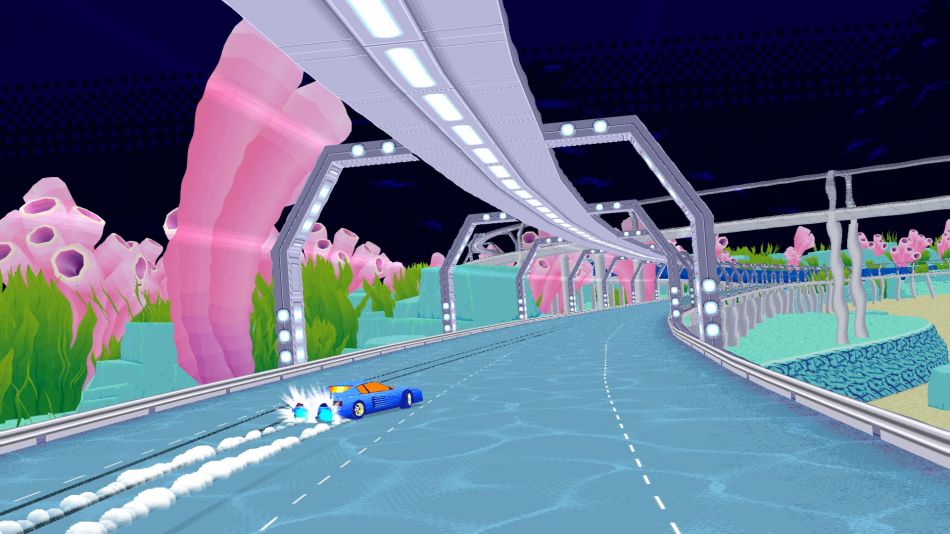 A lot more time went on, more began to question what was happening and Blanchard posted a new update in December last year on Steam. They said that Drift Stage has not been abandoned by them, although Pettit is still nowhere to be seen to work on the code and that "the companies bank account was tapped out and the project no longer appealed to Chase Pettit". Additionally, they've been dealing with legal issues "after a Chilean studio decompiled the Kickstarter demo an attempted to pass themselves off as the games developer".
They've been trying to get a publisher to pick it up and carry it on, as they can't do any of the code and they're the only one left on the project. Right now, it seems New Blood Interactive have showed a little interest in picking it up, will let you know if anything happens from that.
A real shame, but as with any crowdfunding you don't really know what's going to happen. You're not necessarily funding the game but the people behind it to live and attempt to create their vision. It doesn't always go to plan, as seen here. Going by our own list though, you can see the majority turn out quite well.
Some you may have missed, popular articles from the last month: