After testing out a bunch of changes to the way Steam Search works in a Steam Labs experiment, Valve has now rolled it out for everyone with new features.
Steam Labs is the area of Steam where they experiment more, let people opt into new features and they also pull in outside developers to do some prototypes. This expanded Steam Search is one of such experiments. Valve said the improvements to it started as "an exploration of new ranking algorithms, but based upon user feedback it expanded to include the many quality of life improvements in today's release".
Now there's some new (and quite useful) filters, that somewhat amazingly weren't there before. You can now filter by price and special offer, include/exclude by tags, hide games in the search you know of but don't want or already own, exclude them based on features—so if you don't want to see VR you don't have to.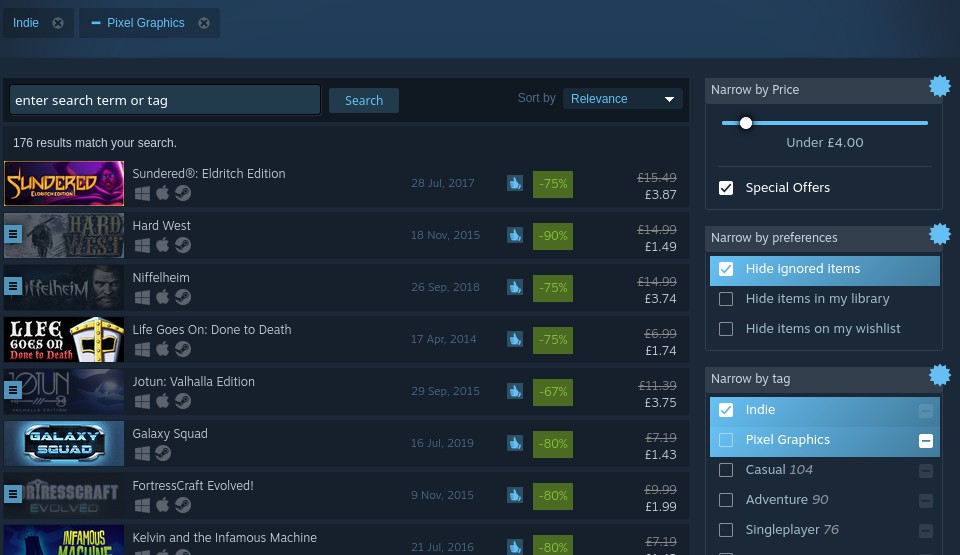 There's also infinite scroll (which you can turn off in your preferences) and they're planning to continue tweaking Steam Search to make it more useful. This is an excellent start though.
Valve have really awoken in the last year or two, so many improvements have been made. It felt like they were a bit of a sleeping giant before. Nice to see what some competition can push them to do.
Some you may have missed, popular articles from the last month: