Yesterday, Valve released an update to the Steam client pulling in a whole bunch of feature changes and a few visual adjustments from the recent Betas.
Big Picture Mode also saw a few handy tweaks. For Linux, there's a new filter for Steam Play white-listed games that shows as "Steam Play Certified".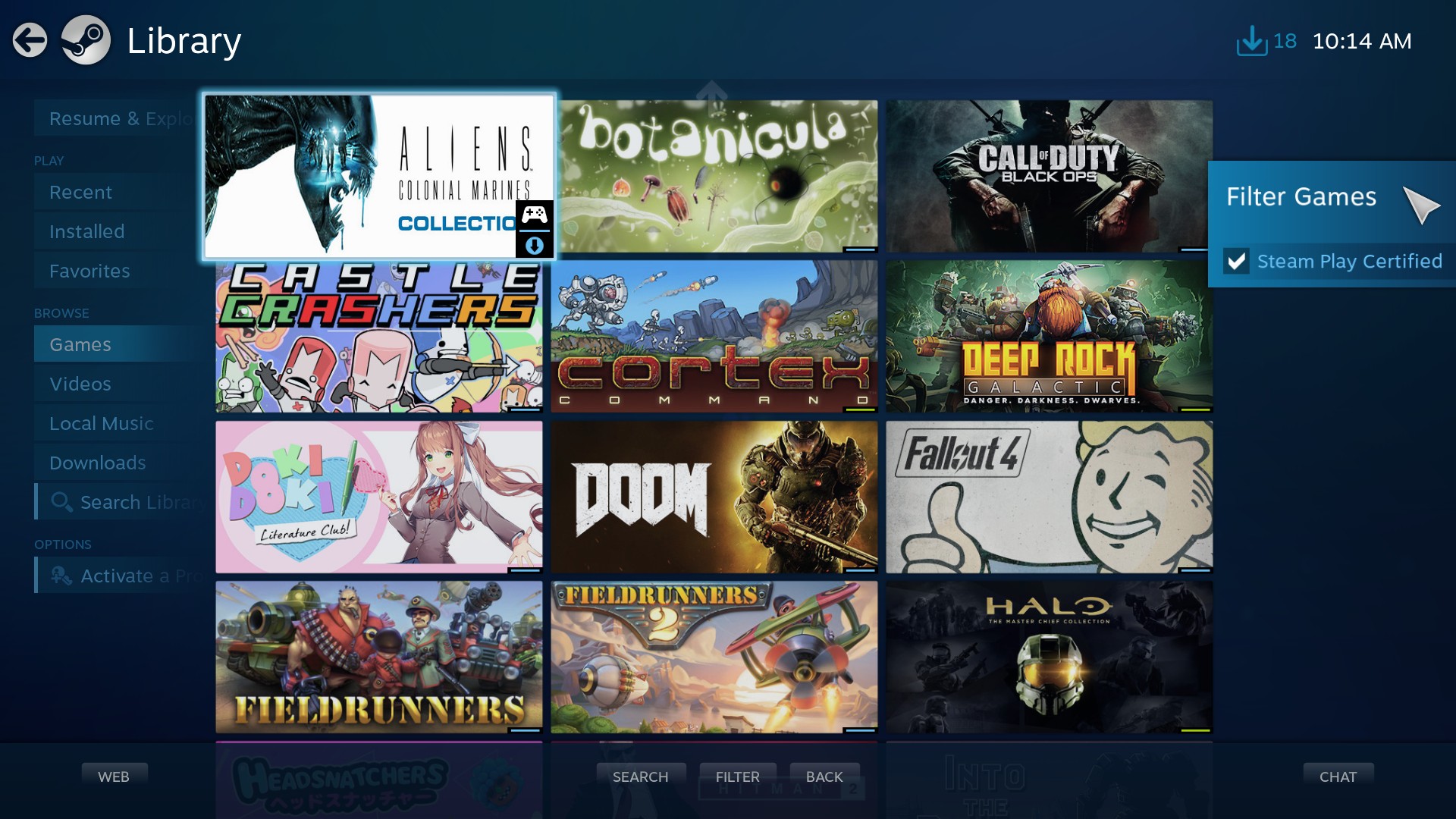 It doesn't seem to work correctly just yet, since plenty of titles show up that aren't in the white-list and that's with Steam Play only turned on for "supported" titles too so I've opened a bug report for that. Quite interesting to see though as it could mean Valve are preparing for a wider push on the Steam store, or just an option that makes sense that was missing.
There's also no longer an option to turn off a controller from Big Picture if the controller doesn't support it, the Big Picture Overlay got fixed up for games with launchers, a crash was fixed when viewing Community Connect in Library and an issue where the on-screen keyboard would not work with mouse or touch input when a controller is attached was also solved.
For Remote Play Together there's a new handy ability to invite players by dragging them from the friend's list into the Remote Play Together window.
Multiple other bugs got fixed including non-Steam games sometimes appearing unavailable for Remote Play, Valve fixed steamwebhelper CPU/GPU usage in Steam overlay while the overlay is not visible and as a handy addition the Steam client will now attempt to immediately sync your Steam Cloud files in the background instead of waiting potentially until the first launch of the game to make the process smoother.
On the Linux side there's a fix for the "diagnostic tool helper processes blocking until they time out on Ubuntu 18.04". Sadly it has also come with a few minor issues; a few buttons in the Library don't work including Manage Screenshots (but you can do that from the main Steam "View" menu), Play Album and possibly more. Hopefully those will get fixed soon.
You can see the announcement here.
Some you may have missed, popular articles from the last month: