Valve continue rapidly iterating on SteamVR, as they attempt to push the limits of what VR can do both on the hardware and software side with SteamVR 1.10 out now. Not a Beta release either, a proper new version.
Quite a big update too, giving a huge revamp to the Dashboard that Valve claim "gets you into your games quickly". It has a new curved design that's closer for increased clarity, and presents a recent games list for jumping in right away. Looks pretty nice too.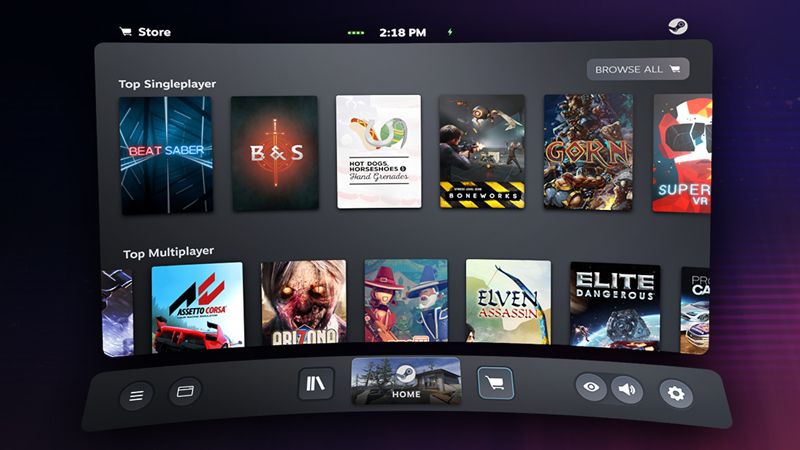 This new launcher comes with a ton of other improvements too. There's the ability to quickly change volume, more settings have been added to toggle UI elements, a nicer/more refined keyboard appearance, performance improvements and some fixes. Additionally SteamVR Desktop View, SteamVR itself, SteamVR Home and SteamVR Input all got major improvements too.
On the Linux side of things, Valve gave it a little attention too as they also noted these fixes:
Fixed a case where the dashboard would disappear.
Fixed a vrwebhelper crash on shutdown.
Fixed the 'Restart SteamVR' and other URL based shortcuts that are part of the new settings interface.
Full SteamVR 1.10 release notes here.
On the subject of VR: sadly, we've had silence out of Valve on a Linux release of Half-Life: Alyx since the initial message to us (at the bottom of this article), we did reach out again quite recently but got no reply. So currently it seems to be a Windows-only game. While sad, VR is still an incredibly new thing for the industry as a whole and hopefully as it improves (on Linux especially it can be rough), maybe Valve will port it in future like they did with their other games.
Some you may have missed, popular articles from the last month: