Valve continue to polish the Steam Client with a bunch of recent changes that have been in Beta for a little while now pushed out for everyone. Here's what's new.
On the Linux side, it's had a lot of cleaning up done. Valve disabled CEF keyring integration by default, which was annoying plenty of people. An issue that caused some Proton enabled games to redownload was solved, Big Picture Mode's on-screen keyboard should now actually pop up when clicking on text fields with Touch Screen Mode enabled, Steam Overlay should now work for titles that use XInput2 and a client crash was solved while iterating directories.
We had a few little updates too for the Linux Steam Runtime as it now includes the latest version of libvulkan, Valve has added exports for more WSI functions for Proton and they improved the runtime diagnostic tools.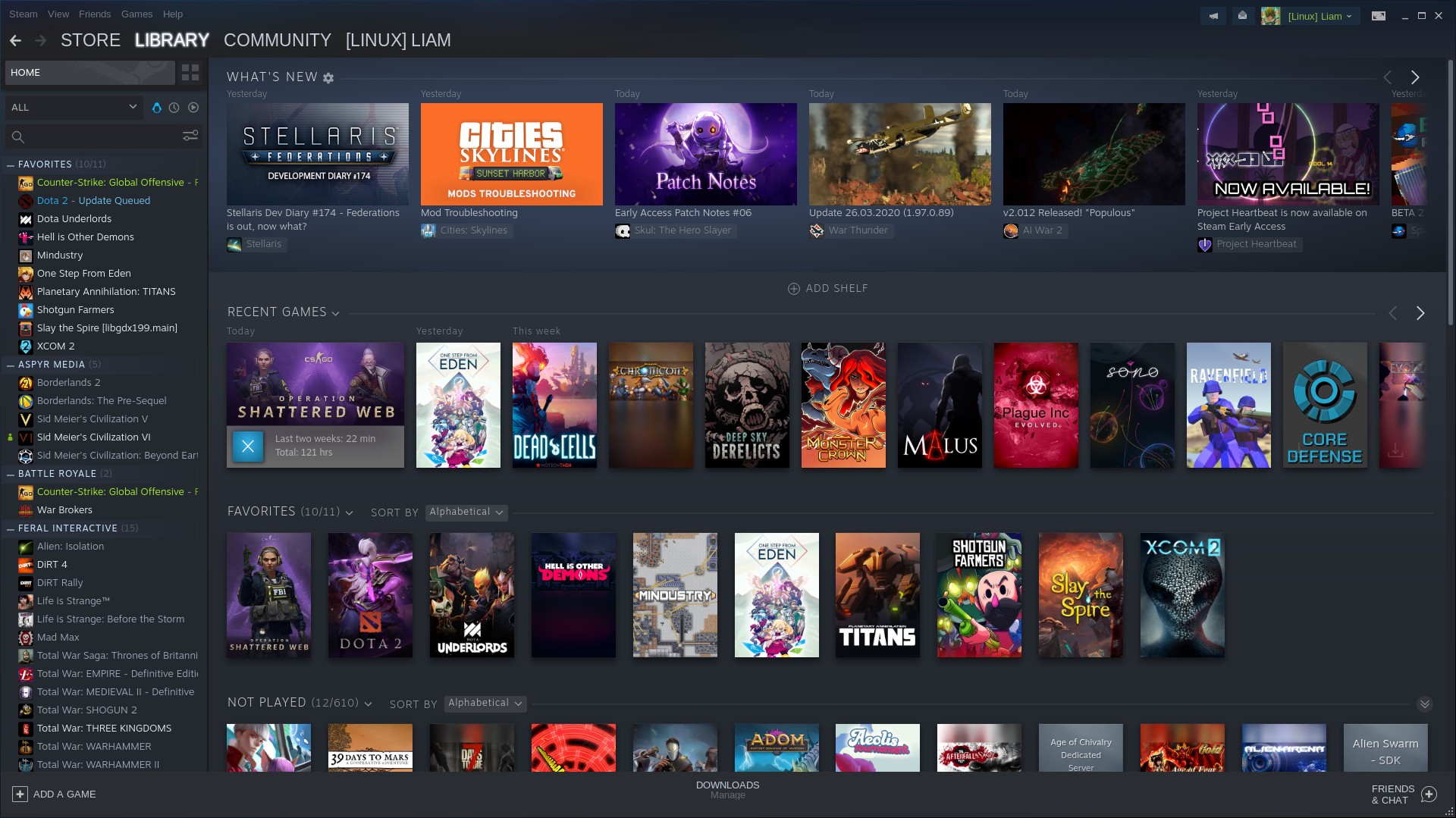 The rest of the client had a lot of fixing up too for all platforms. In particular you should see Remote Play acting a lot better with quite a lot of bug fixes, it now has loading screen tips and they added the Steam Overlay to the streaming client in Remote Play Together. For Steam Input the Victrix Pro FS with Touch Pad is now supported and Switch controllers should see increased responsiveness. Steam Chat should perform better for big groups, the Library should perform better with it doing less network requests when loading a game page and so on. See the full changelog here.
Pretty awesome how much work Valve has actually put into all the Linux components of Steam over the last couple years and they continue to do so. Even SteamOS may make a return eventually.
Some you may have missed, popular articles from the last month: