Blake Stone: Aliens of Gold and Blake Stone: Planet Strike, two classics from the 90s have been revived thanks to the BStone open source game engine that continue seeing big updates.
BStone adds in features like high resolution vanilla rendering, 3D-rendering,customizable controls and separate volume controls for sound effects and music. This is thanks to Apogee Software releasing the source code to Planet Strike in 2013.
Yesterday, build v1.2.0-beta.1 (and a quick fix with beta.2) went up and the major addition here is a new 3D renderer which uses OpenGL on the backend keeping it nicely Linux compatible. Plus, the developer also added some actual Linux instructions to the GitHub page now too.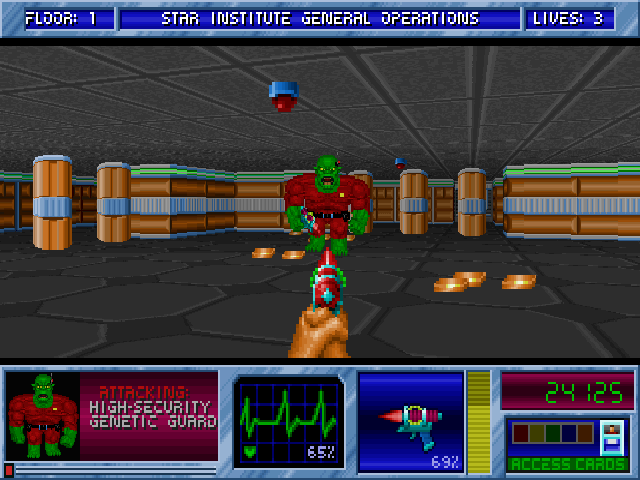 Also added in this release are menu options to control both video mode and texturing, with a new texture upscale filter (xBRZ). There's also a bunch of new options you can tweak to control things like widescreen mode, window position, anti-aliasing mode/strength and more.
You still need the data files to play either game, just like many other updated open source game engines. You can find each on GOG here: Blake Stone: Aliens of Gold and Blake Stone: Planet Strike.
See more about BStone on the GitHub page.
Hat tip to Mr Doomguy.
Some you may have missed, popular articles from the last month: