Stadia was off to a rough start, it's still quite rough now but an interesting look at a possible future of convenience playing games wherever you want. Seems Google are just getting started.
Back in October Google announced Stadia Games and Entertainment, their own first-party studio dedicated to making games for their streaming service. They later acquired Typhoon Studios to join that new studio and now they've announced the formation of another studio focusing on Stadia exclusives.
In a fresh blog post today, Jade Raymond the VP and Head of Stadia Games and Entertainment, announced the second Stadia Games and Entertainment studio in Playa Vista, California. This additional team will be led by Shannon Studstill, who previously led Sony's Santa Monica Studio (God of War).
The new Playa Vista studio will focus on delivering exclusive games, using new gameplay mechanics, creative ways to play together and unique interaction models that we're just starting to explore. While we're not ready to share specific game plans yet, rest assured we are listening to what gamers want and adding our own Stadia twists to create new IP and experiences.
They're also hiring a lot more people to work on Stadia games.
In other Stadia news, on the official Stadia website you should now be able to actually access screenshots taken (useful for when you've played it somewhere else) found directly here. Weirdly I have to access it through the URL directly, there's no option for me to click into it so it looks like they're not taking into account people who didn't keep their Pro sub and didn't buy a game—woops.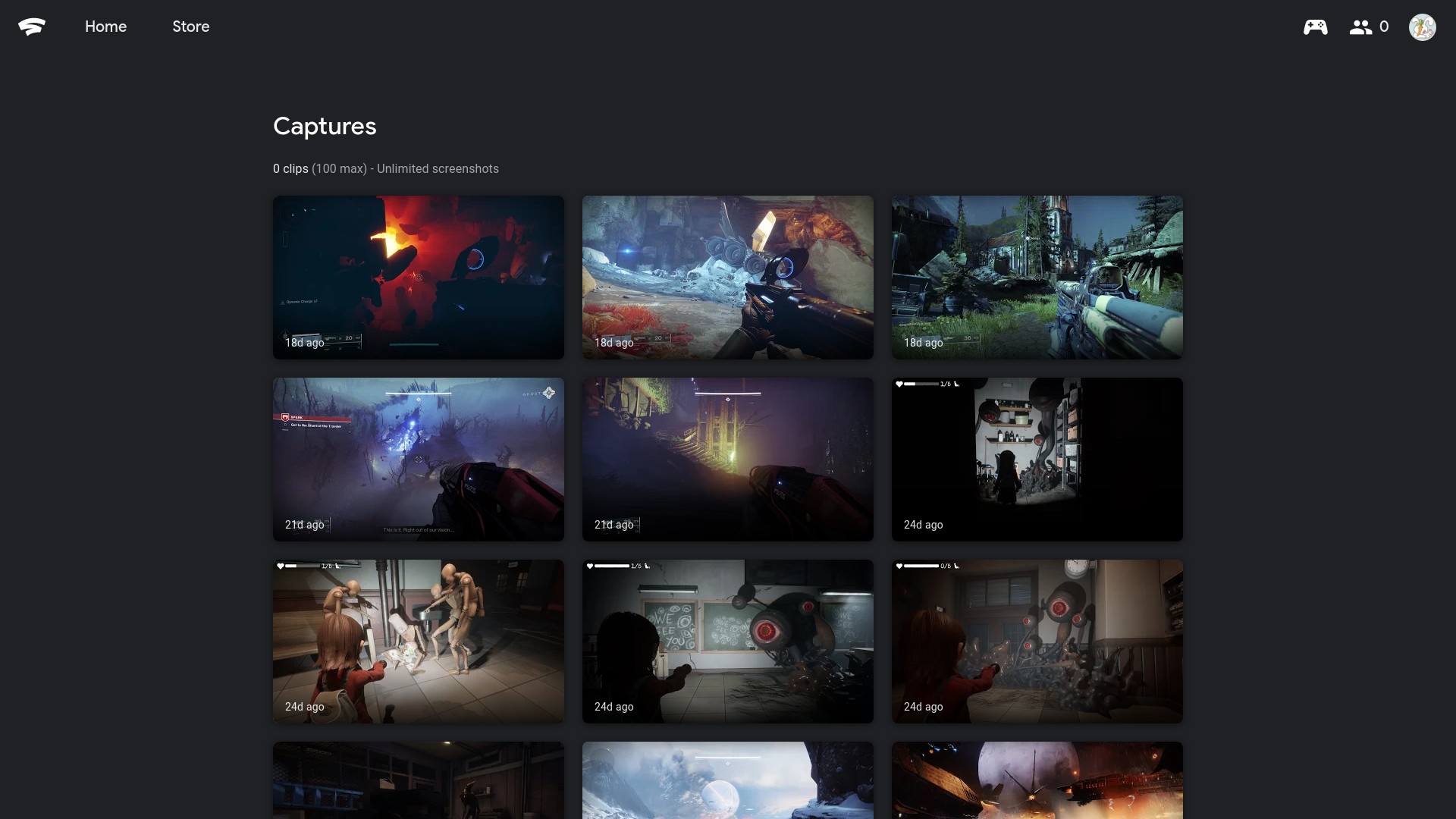 Pictured: Stadia captures in the web browser.
Yesterday, the Serious Sam Collection launched to combine the whole FPS series together from Croteam. It's also now confirmed that The Division 2 is launching on March 17 for Stadia, with cross-play against the Windows version—which is how all Stadia games should be.
Stadia definitely needs some real killer games to push people towards it, as the outlook hasn't been too great despite it working really well in our own testing. Being able to load up Chromium/Chrome on Linux, and play a AAA game within seconds is technically very impressive.
Some you may have missed, popular articles from the last month: