With the Vulkan API making the creation of Linux gaming overlays like MangoHud easier, having a way to manage them without editing a configuration file would be sweet - enter GOverlay.
It's a new open source Linux application, started by developer Benjamim Góis. Their plan with it, is to give Linux users a simple to use tool to manage overlays like MangoHud which works with it now and post-processing effects like vkBasalt which will be added in future. The first initial release just went out as an example of what can be done, and it does work quite nicely already.
Handy, because I often find editing files to swap around features annoying. Having a simple and easy UI to just tap open, check and box and then have it saved is awesome. I know, I know, it can often be faster to use the terminal or open a text file and adjust something—but a fancy UI gives over the impression of being easier to use and how things look are important.
As an example, here's a quick demo of it being used on Manjaro Linux to configure MangoHud and then actually loading a game in Steam Play Proton with the settings used. The HUD does work with native Vulkan games too, No Man's Sky just makes an easy testing case: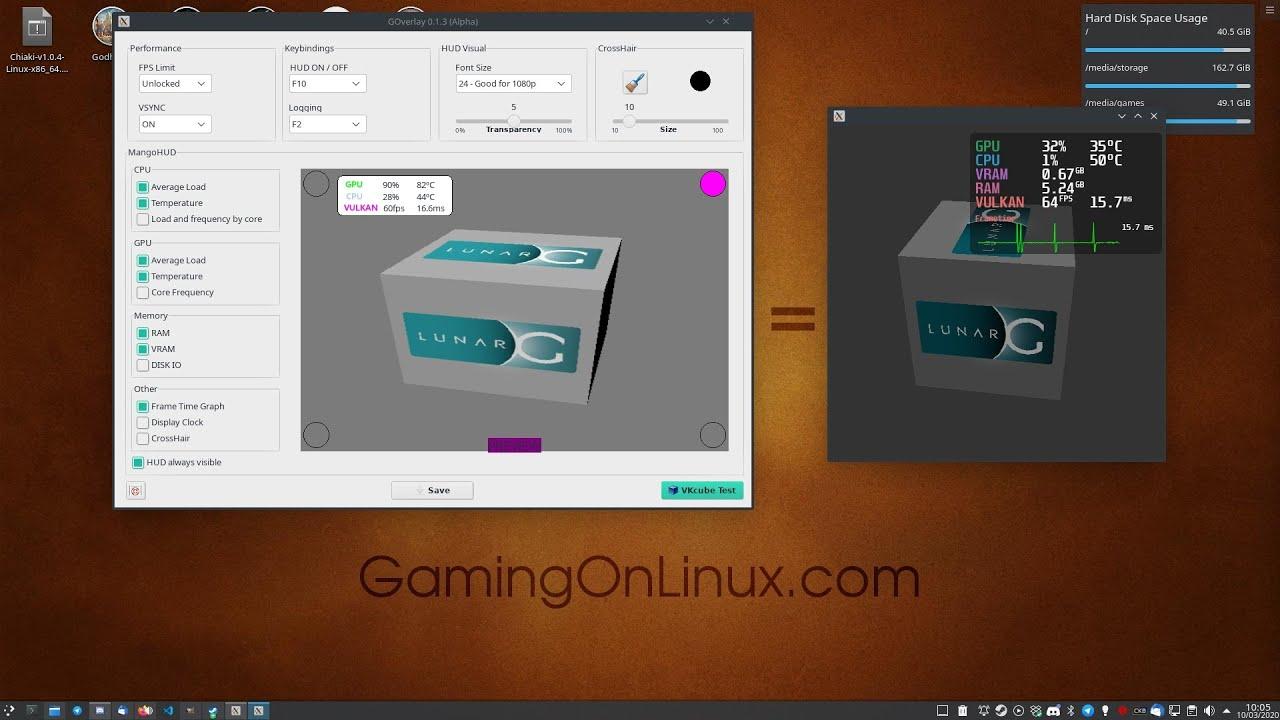 Since it only currently works with MangoHud, you also need that installed which is easy enough. See more about that one on their GitHub too.
Really love how easy things like this now are on Linux, imagine trying all this 3-4 years ago it really was a completely different world such a short time ago.
You can follow GOverlay on GitHub, I will keep following it and let you know when it gets some awesome new features added in. Pretty excited to see where this goes. Would love to see more and more useful applications like this created. Anything that makes things look easy, is what we want.
Some you may have missed, popular articles from the last month: