Ready to jump back into a classic? OpenRCT2, the free and open source game engine for playing RollerCoaster Tycoon 2 on modern systems has a fresh release up.
Yet another wonderful FOSS project to keep an eye on just like how OpenRA (Red Alert, Dune 2000), openXcom (X-COM) and OpenMW (Morrowind) keep the classics alive so does OpenRCT2. Yesterday, version v0.2.5 "How not to be seen" was released bringing in some feature enhancements and plenty of bug fixes to make it a more pleasant experience.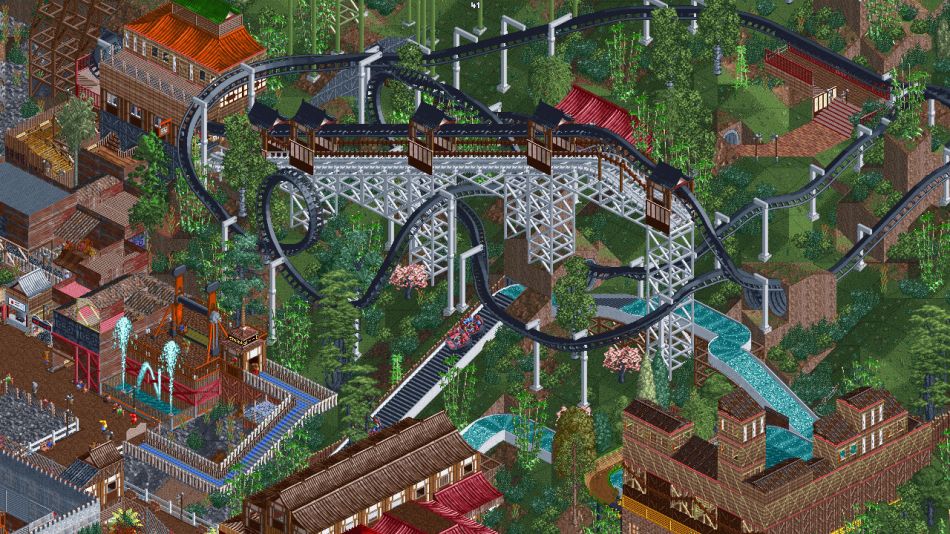 Highlights of this release include:
Use a random title sequence each time it is shown.
Android version now runs in full screen.
Transport rides can now be synchronised.
Shortcut keys for the Tile Inspector.
Add two shortcuts for increasing and decreasing the scaling factor.
Make Track Designs work in multiplayer.
Added window for scenery scatter tool, allowing for area and density selection.
Console command to remove all floating objects.
Use available translations for shortcut key bindings.
Speed is automatically reset to normal upon scenario completion.
35 bugs were also noted to be solved with this release, including multiple improvements for running with RollerCoaster Tycoon 1 content which should be a lot better in OpenRCT2 as of this release. There's even a bit of eye candy in this update, with optional light effects for vehicles at night—nice little modern touch to it!
You still need the original files from the game to play with OpenRCT2, you can grab a copy from Humble Store, GOG or Steam. There's also a cross-platform launcher that you could use to keep OpenRCT2 up to date. See more on GitHub and the official site.
Some you may have missed, popular articles from the last month: