Kingdoms and Castles, an absolute gem city-builder with some RTS elements to it just gained a highly requested feature with Steam Workshop support now enabled. Kingdoms and Castles can perhaps be compared with games like Banished, requiring you to plan ahead and make sure you have enough food to last through each winter.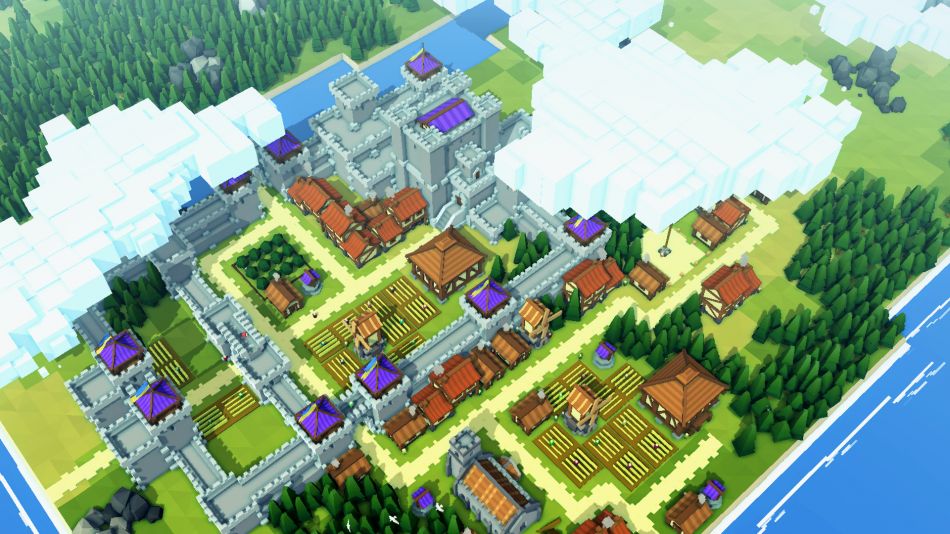 One of my favourite features is the castle and wall building, as you can layer up walls on top of walls to make them seriously high and make some pretty crazy castle layouts. With Steam Workshop support in, now you can easily extend the possibilities and there's already a few nice mods up including: more land customization, day and night cycle, more difficulty, natural disasters and more. It's going to be quite fun to see what types of mods people can come up with.
Additionally there's a few other improvements they mentioned:
Fix key for speeding camera motion up not working
Fix rare issue where vikings could on occasion not be targeted by defenses
Fix rare pathing issue vikings/military troops
Fix issue first time demolish warning ui pops up
Fix memory leak on map editing
Improve performance during map editing
Improve performance on maps with lots of fish
This should, hopefully, keep players going until the massive AI kingdom update arrives sometime. That's going to be a massive change for the game, further expanding how you play and I'm super excited for it. You can currently be invaded by Barbarians and a Dragon which you need to build defences against, however having full AI enemies building up around the world does sound quite interesting. Lion Shield mentioned they will have an update on the AI kingdom work soon.
I'm still quite shocked at how far Kingdoms and Castles has already grown since initially releasing. From a small city-builder funded on Fig, they've gradually boosted the features with all sorts of spit and polish. New buildings, new types of food, new RTS-like controls for armies and more have been added over time. Not surprising then, it has a high user rating and I can thoroughly recommend it.
You can find Kingdoms and Castles on Steam, GOG and itch.io.
Some you may have missed, popular articles from the last month: