Manjaro Linux is getting ready for their major release, and they're looking for your help to make sure the GNOME edition for Manjaro GNOME 20.0 is as smooth as possible.
Announced here, there's a huge amount of new features coming. The thing is though, unlike other distributions like Ubuntu, Manjaro is a rolling-release where they regularly put out full upgrades for anyone who has it installed. These big new releases like Manjaro GNOME 20.0 are mainly a refresh of the download and installer for new installs. Important to do of course, just like any other Linux distributions, they need a good out of the box experience.
So what's new in Manjaro GNOME 20.0? Some of the highlights include:
gnome 3.36 with its many improvements
clean app drawer with applications sorted to folders by default
new gdm theme
pamac integration for gnome shell
support for snaps and flatpaks in pamac
improved gnome-layout-switcher
evolution replaced with geary and gnome-calendar
added deja-dup for backups integrated into gnome desktop
removed hexchat, bijiben, empathy, java stuff and bauh
added manjaro-zsh-config
added modules needed for zfs installation in manjaro-architect
based on stable branch
Have a quick look with some shots I took earlier. GNOME really does look sleek (click to open gallery):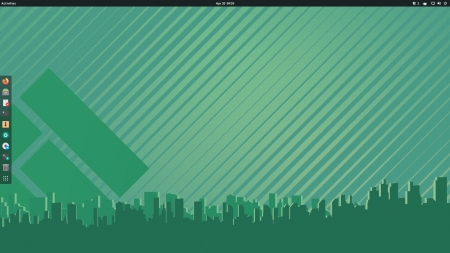 If you want to get involved, you can see the post here which has the most up to date link for the Release Candidate download.
Some you may have missed, popular articles from the last month: