Transport Tycoon Deluxe is a classic and OpenTTD is an excellent open source game engine directly inspired by it, with a huge new stable release out now.
Saying it's inspired by it is perhaps not entirely accurate, it's a full replacement for it! With many new and advanced features, to make building a sprawling transportation network feel good on modern systems. It can use Transport Tycoon Deluxe data files or you can stick with the open graphics which still look good.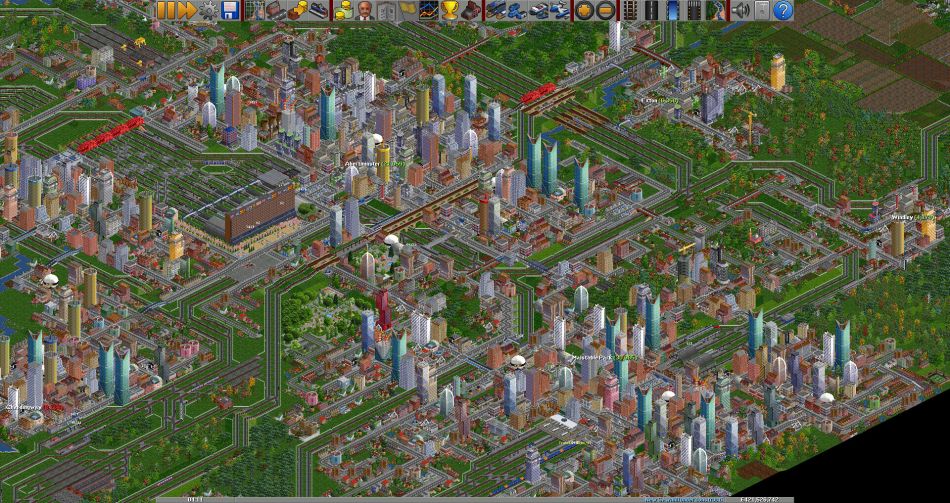 Masses of big changes came with OpenTTD 1.10 including:
A modern SDL 2 video driver
NewRoadTypes - NewGRF-provided roadtypes, similar to railtypes, allow users to have slow roads and fast roads and dusty roads. Now available at your nearest Content Download window (NewGRF = New Graphics Resource File).
Docks are no longer limited to 1 per station, and ships can load/unload at all parts of the dock.
Ability to show coverage area for stations, and authority region for towns.
A new screenshot type and screenshot window!
Improved logic for sharing cargo between stations, and an improved algorithm for transfer feeder payments.
Improved pathfinding performance for for road vehicle pathfinding
Plus loads more, it's quite a big changelog you can see here. It's impressive it's been going on for this long, another very impressive open source project.
See more on the official OpenTTD website.
Some you may have missed, popular articles from the last month: