Looks like Valve and CodeWeavers are switching up how Proton is released, with a series of test builds now being provided before a new stable release in the hopes of seeing fewer issues.
Looking to get started with Steam Play on Linux? Have no idea what it is? Be sure to check our previous beginners guide for some tips and explanations. We'll be keeping that up to date with any major changes.
Today, Wine hacker and CodeWeavers developer Andrew Eikum announced the release of Proton 5.0-6 RC1 on the Proton GitHub page. Keep in mind these new builds haven't had the usual quality assurance as the main Proton releases, however it's a good chance for more people to test before they go live for everyone on Steam.
You can get access to it by opting into the "next" Beta on the Proton 5.0 app in Steam's tools menu: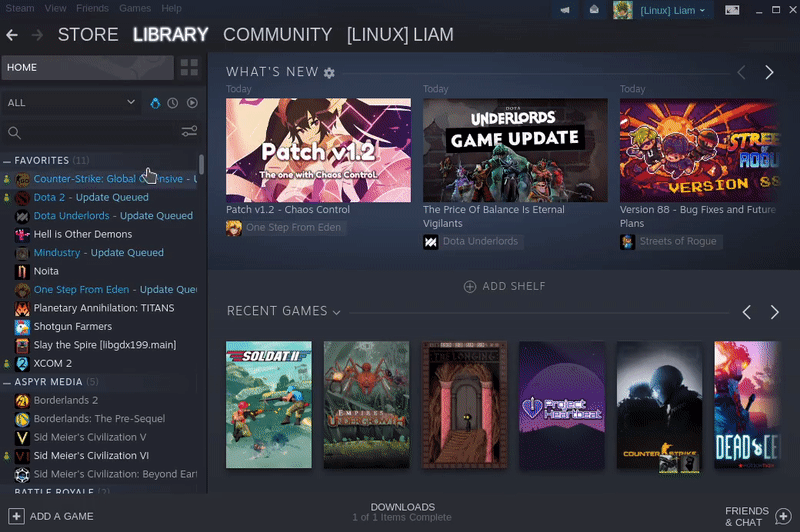 During this testing time, they will keep the "next" Beta branch updated so you may see updates to it more often. Once they move from a release candidate to a stable build, it should just move you back to the normal version.
What's actually in this testing build of Proton 5.0-6? Well, that's subject to change because it's early and anything can happen but here's what they listed:
Fix DOOM Eternal DRM failures. This game requires the very latest video drivers.
Update DXVK to v1.6, plus some fixes for Half-Life: Alyx and Grand Theft Auto 4.
Performance and graphical improvements for Resident Evil 2 and 3 in both Direct3D 11 and 12 modes.
Fix VR regression when users have a custom XDG_CONFIG_HOME setting.
Fix external web browser links in some games.
Fix 5.0 regressions in Rock of Ages, Dead Space, and Elder Scrolls Online.
Ignore Wacom tablets that present as joysticks.
Fix incorrect resolution scaling in Titan Souls.
Fix DmC Devil May Cry crashing with rumble controllers.
Fix Fallout 3, Panzer Corps hanging on launch.
Improve Rockstar Launcher appearance.
See the announcement here.
Some you may have missed, popular articles from the last month: