Delve Interactive recently released CHANGE: A Homeless Survival Experience, a game that aims to let players experience what it's like to actually be homeless. Note: The developer provided a key.
This isn't a comedy game, far from it, the team said it's a "hate letter to the growing indifference in the world" created as a response to growing inequality and some of their own experience of nearly becoming homeless. They're trying to help too, as 20% of the profits will also be going to "charities focused on the issue of homelessness".
It's not even a wild idea for a game. We see games constantly come out focused on over the top violence, sex, drugs and more but rarely do we see games focused solely around issues like homelessness.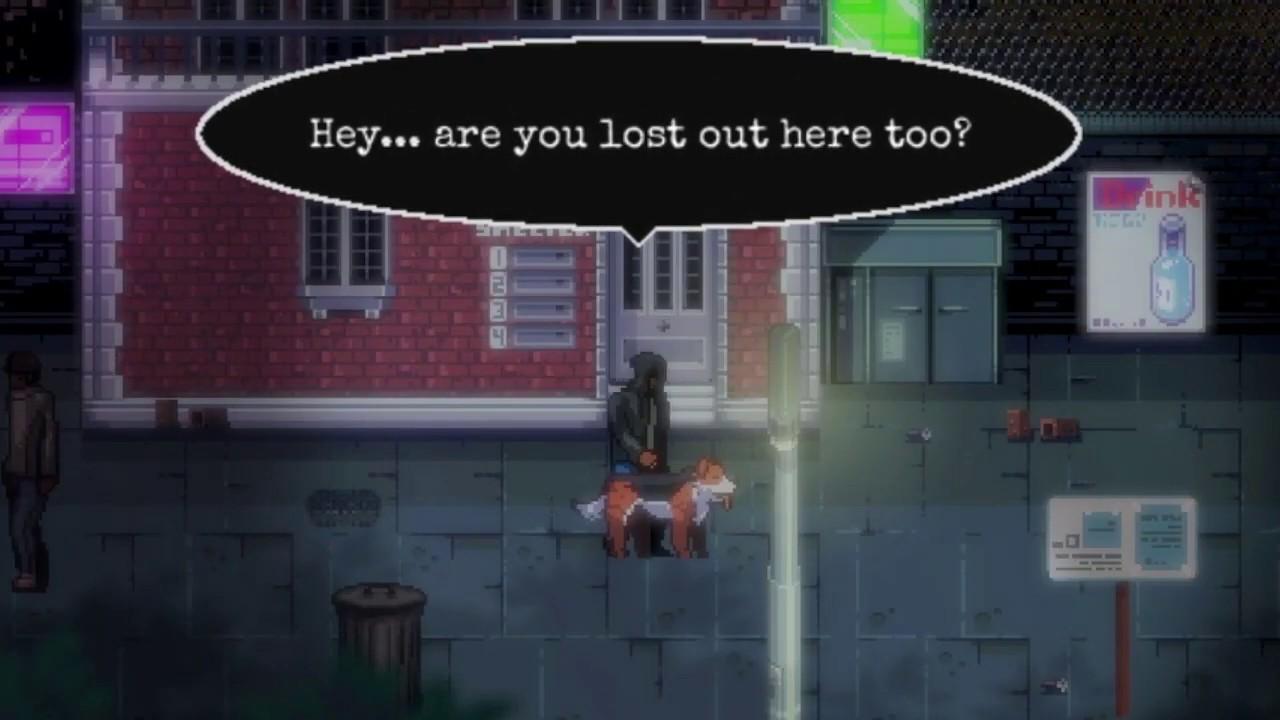 While it's not entirely realistic, they adjusted plenty of elements to fit within the game while still trying to portray what life is really like for the unfortunate. This includes it being different each time, although you do gradually unlock new parts of the game as you play. You need to stay fed, warm, find a place to sleep and all of what you would expect in such a bleak setting.
On my first day I explored aimlessly without a clue. As it's a side-scroller most of your time will be spent just walking around. I think that says something about the setting too, quite accurate I guess? You can interrupt anyone you see to ask for change, go and wash in a toilet and start a rubbish collection to try and recycle some for some extra cash.
Some features to expect from it:
One of the largest perk systems ever made, with over 130 unique perks gained by experimenting with different methods of survival
Explore an endless city that's different every time you play
Choose from 5 different characters each with their own background stories and maladies, then create your own story
100's of well written "night events" lets you develop your own abstract tale, using a novel system that changes your story depending on how you choose to play
Find companions and find kindness. Build a reputation or even friendships with various characters including the other homeless and the police
After sleeping rough on a bench the first night, as I missed the curfew for a local shelter, someone offered me payment for a days work cash-in-hand. I went with them but this comes with a certain amount of risk. Still, with a stomach empty and nowhere else to go, it's an enticing offer. A days work done and they drop me back off on the streets. However, they can't pay me and they drive off. So there I am, a day wasted, hungry, and now not particularly happy.
It's all terribly depressing but that's the point. However, it's surprisingly well done to bring attention to the issues people face on a daily basis. You can buy it on Steam.
Turns out it was crowdfunded too which we missed, so it's been added to our dedicated Crowdfunding Page.
Some you may have missed, popular articles from the last month: