Two big bits of software news for artists to share today as two major bits of FOSS software have big new versions up with Inkscape and Krita. Both examples of how great FOSS software can be, regardless of your use for designing game art or anything else.
After what feels like forever, vector graphics editor Inkscape finally hit the big 1.0 release yesterday! Such a huge release too moving over to GTK+3 for the interface bringing HiDPI improvements, better performance especially when editing node-heavy objects, a reorganized tool box with a more logical order to it, the canvas is more flexible for freestyle drawing, the UI is more customizable than ever, new PNG export options and the list goes on. You can see their official release video below: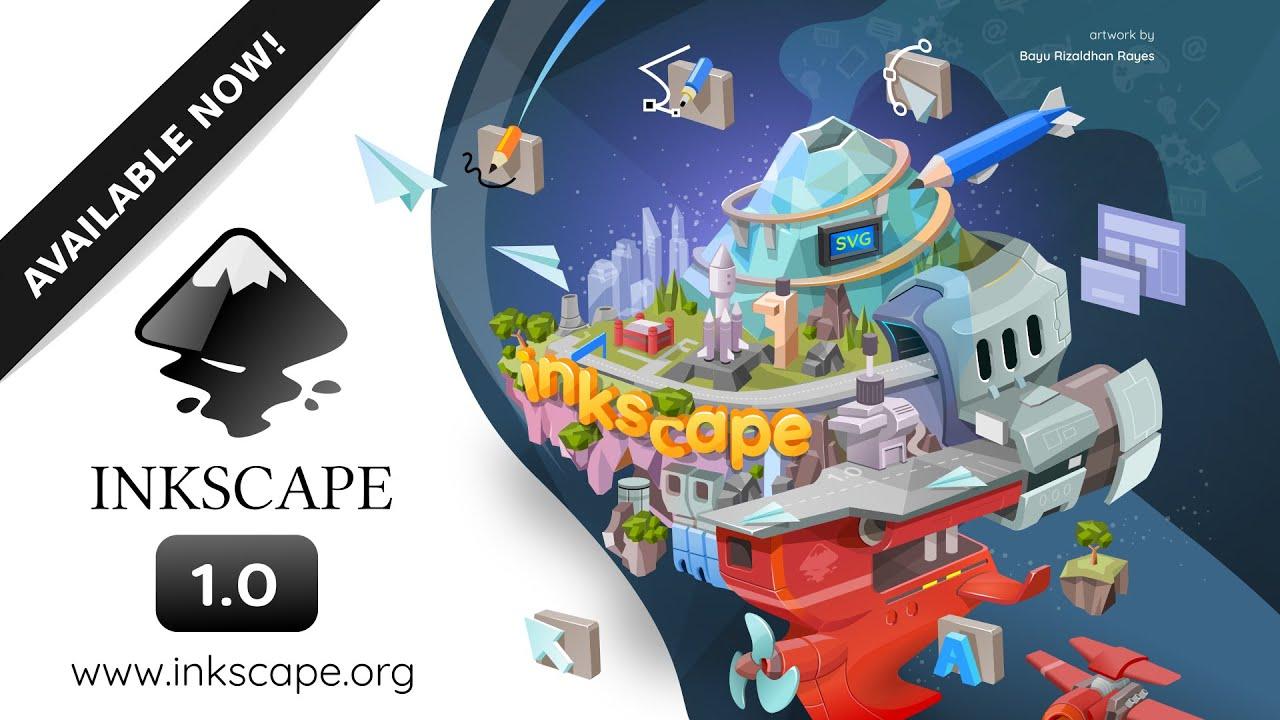 We also have the painting app Krita, which has just seen the first 4.3.0 Beta version released coming around year after the 4.2 release. See the release notes here. This fresh update brings in some fun new filters, the performance of layer styles has been improved, window handling got more advanced as you can now detatch the canvas so it can have it's own window, you can save snapshots of the image at certain states to restore it, multiple new modes for the Gradient Tool and so on.
Additionally Krita's coloured brush tip image became more advanced, allowing you to set opacity and lightness separately, they say it enables you to "generate really impressive effects during the brushstroke".
Two awesome bits of FOSS software for creating various types of artwork and two huge releases. See more about each on their official site:
Some you may have missed, popular articles from the last month: